Lagos State Government Purchase State-Of-The-Art Machine To Clean Up Waterways (Photos)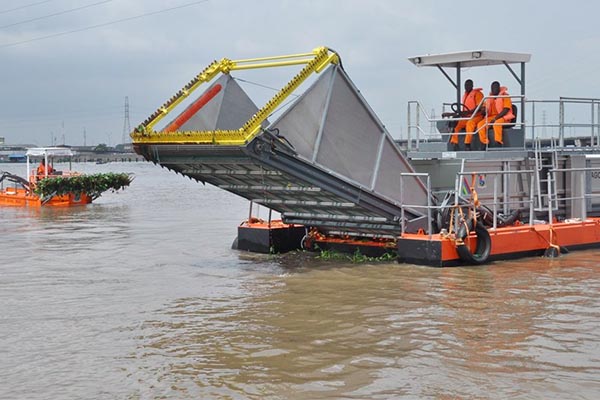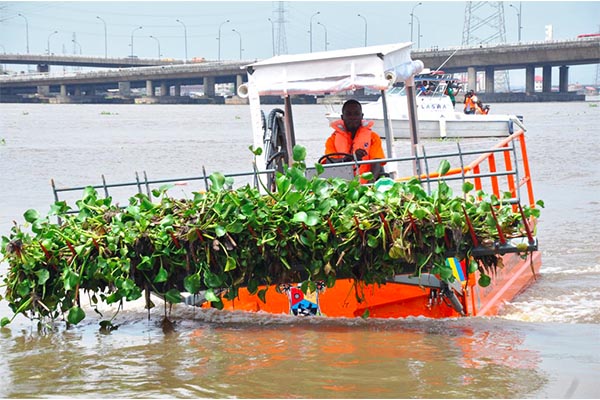 The Lagos State Government was spotted cleaning the Lagos waterways with a state-of-the-art machine. The machine was recently purchased to remove debris and water hyacinth across the state.
In the past, this job was executed via manual labour where fishermen and divers would clear the waterways with their hands.
Now, the Lagos State waterways can be cleared faster and easier with less risk to human lives.