Beware: Lagos State Jails 6 Motorists For Buying Goods In Traffic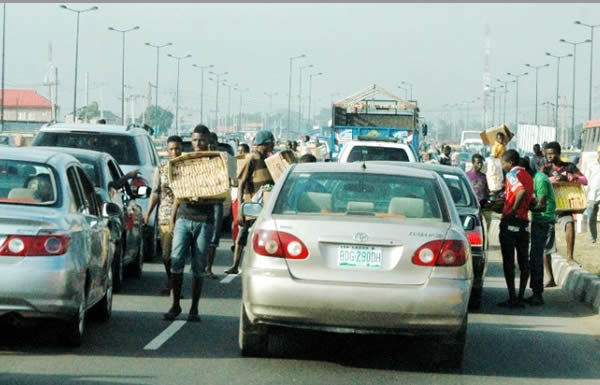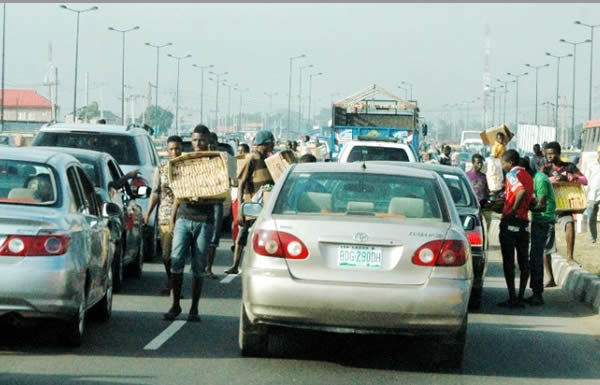 Officials of the Lagos State Environmental Sanitation Corps Agency (LASECORPS) arrested 6 motorists on Lagos-Abeokuta Expressway for allegedly buying goods in traffic. This took place at the Ikeja Along axis of the expressway.
The vehicles that were affected include private cars, taxi cabs as well as a commercial bus
According to Punch, 4 passengers and 9 hawkers were also arrested in the process.
They were sentenced to 3 months imprisonment or a fine of N10,000 each by Mr. Olayiwola Ogundare of the Ogba Magistrate Court on the claim of breaching the environmental law. Each motorist is also expected to pay additional N20,000 fine to the state.
Rahmat Alabi who is the Head of Public Affairs Unit for LASECORPS, said the arrest was in line with the Environmental Sanitation Law, 2015.. as the organisation is set to combat highway hawking.
"The corps marshal believes that the enforcement of the Environmental Sanitation Law, 2015 that makes both buyers and sellers liable, will send the expected signal and halt the prevalence of the illegal highway hawking and street trading in the metropolis. If there are no buyers, there will be no sellers," she said.