Apapa Traffic: Lagos To Provide 3,000-Capacity Truck Terminal In Orile-Iganmu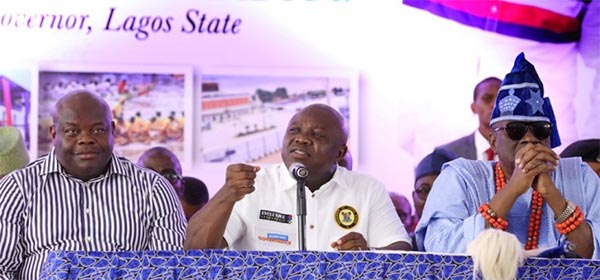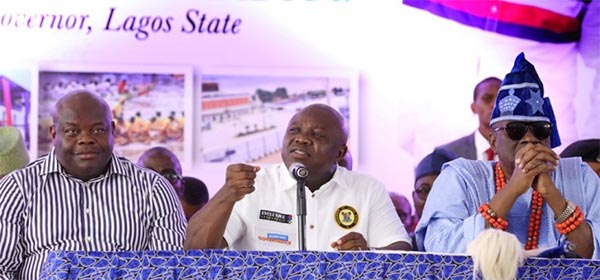 3,000 Capacity Truck Park Lagos
Lagos State Governor, Mr. Akinwunmi Ambode on Tuesday said that the State Government would immediately take over the ABAT Truck Terminal Orile-Iganmu and commence immediate repairs on the terminal as part of efforts to permanently address the perennial traffic in Apapa axis majorly caused by breakdown of operations at the ports.
Governor Ambode, who disclosed this at the 2nd Quarter 2018 Town Hall Meeting, the 11th in the Series, held at the Apapa Amusement Park, said he was seriously concerned about the hardship residents in the axis were being subjected to as a result of the activities of containerized trucks and tankers moving in and out of the ports and tank farms, hence the decision to hold the meeting in the area to find lasting solutions.
"I cannot end this address without acknowledging that in Apapa, we have a major challenge; the menace of trucks on our roads and bridges causing endless traffic and loss of business time by Lagosians. This is why we have come here today. To see for ourselves and find a solution.
"Effective today, our government will take over the ABAT Truck Terminal Orile-Iganmu and commence immediate repairs to make the park ready for effective use. In the meantime, we will appeal to the Tanker Drivers Association to conduct themselves in an orderly manner and cooperate with our Task Force to ensure smooth flow of traffic and better access to the Ports.
"We thank the people of Apapa for enduring such harsh conditions but I assure you that this situation will be a thing of the past by the end of this year," he said.
Governor Ambode said the ABAT Truck Terminal has a capacity to accommodate at least 3000 trucks, adding that the government was already working with security agencies to see how some of the trucks parked on the Western Avenue Bridge would be moved into the park.
"Already, we have cleared the shanties and the way we are trying to run it is such that we will be able to accommodate at least 3,000 trucks in the park. In addition to that, we will work with security agencies and see how we can move the trucks into the park because right now the park can accommodate about 300 trucks but the people are not using it.
"So, if I tell you that one of the areas that I always feel very bad about is this Apapa gridlock and that is the truth and that is why I have decided that lets bring all our resources together; let's discuss with people; let's also talk to the experts and see what is happening there," he said.