A Pickup Truck Somersaults on Otedola Bridge In Lagos (Photos)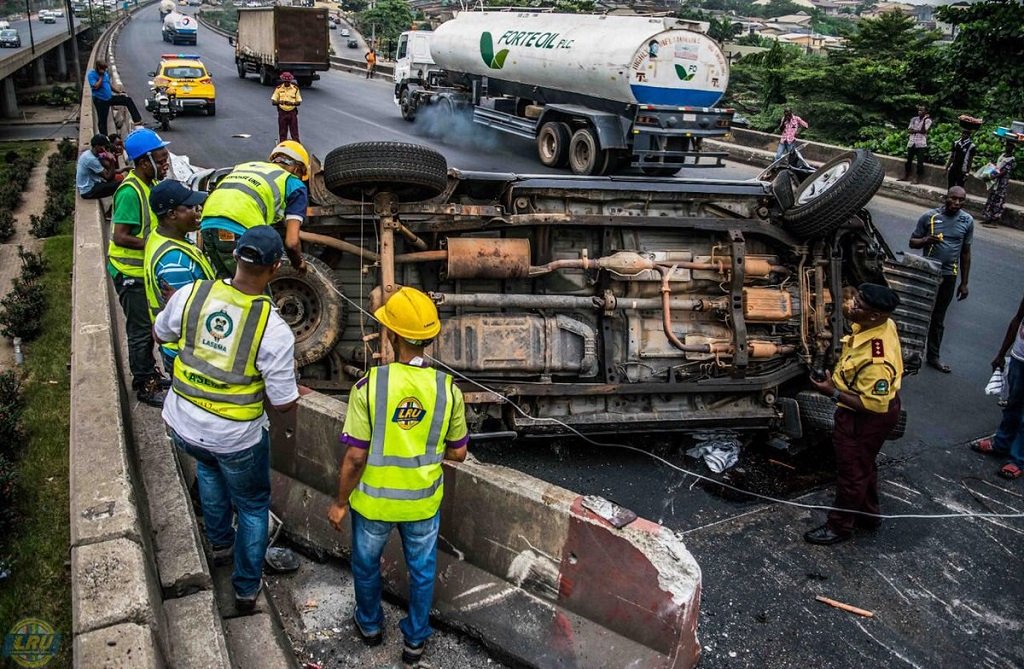 Officials of the Lagos State Emergency Management Agency (LASEMA) are on a rescue operation at an accident scene which happened at Otedola bridge Inward Berger. Pictures of the accident can be seen below.
The General Manager LASEMA, Mr Adesina Tiamiyu was also spotted at the scene of recovery.
Dial *112* to contact the LRU on any emergency situation happening around you.
Pictures of LASEMA Officials at accident scene.