LRU: See The "Superhero" In Action (PHOTOS)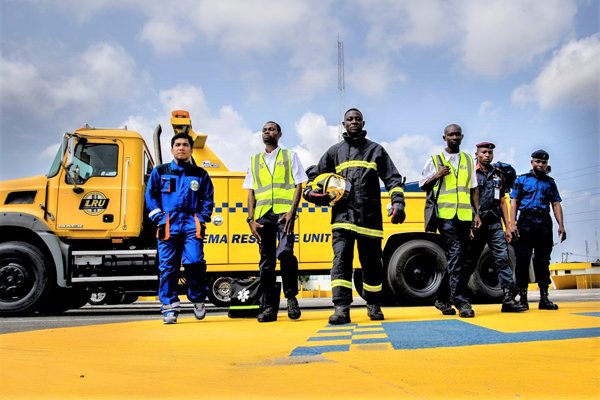 In Nigeria, response to emergency situations by intervention institutions is very unimpressive.
However, the LASEMA Rescue Unit, known simply as "LRU", seem poised to alter that perception.
The LRU is gaining fame for quick intervention in emergencies, disaster prevention preparedness, mitigation, recovery, and relief.
Equipped with diverse rescue apparatus, the LRU bring timely succor and relief to victims of accidents or calamities.
The LRU is a unit under the Lagos State Emergency Management Agency (LASEMA).
The Agency is responsible for the overall coordination of emergency management in Lagos State, working closely with all its Stakeholders.
It came into existence in February 2007, the legal framework establishing LASEMA was signed into Law on July 22nd, 2008 by His Excellency, Mr. Babatunde Raji Fashola (SAN)
The Agency was statutorily charged to provide adequate and prompt responses as well as sustaining intervention in all forms of emergency/disaster situations in the State within the territorial boundary called "Lagos".
Indeed, LRU deserves the reputation as the new superhero in Lagos state.
The LRU can be reached via the toll-free numbers: 112 & 767.
They can also be reached via the following social media handles:
Facebook page www.facebook.com/lasemasocial
Twitter www.twitter.com/lasemasocial
Instagram www.instagram.com/lasemasociall
See photos of some rescue and recovery operations of the LRU below