Man Laments How Unsafe Abuja Has Become After His Car Was Burgled At An ATM Location (PHOTOS)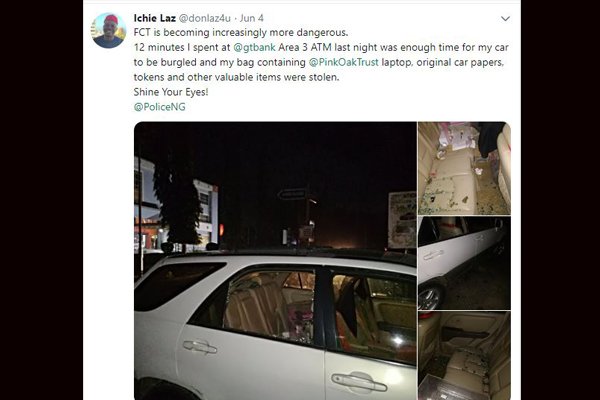 A social media user, Ichie Laz @donlaz4u,  recently lamented about the spate of unsafety in the Federal Capital Territory, Abuja.
According to him, some nights ago,  after only 12 minutes he spent at a GTbank branch at Area  3, he returned to discovered that his car had been burgled.
He further said that his bag containing some items, including his laptop, original car papers, tokens and other valuables were stolen.
He concluded with advise to people to be more careful.
See photos of the burgled car below.