Man Reveals The New Robbery Tactics Used By Robbers (Photos)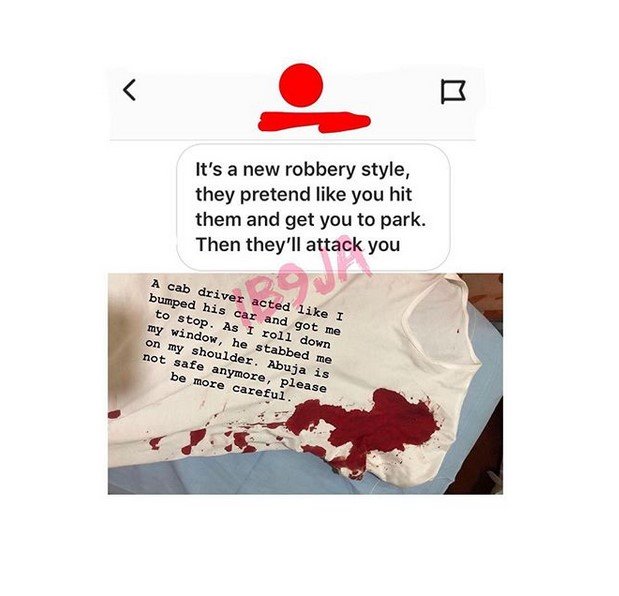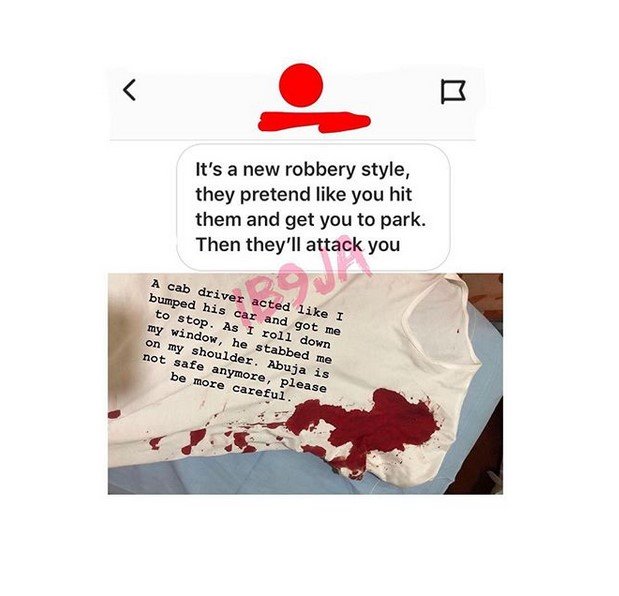 A concerned Nigerian has raised alarm after he discovered the new tactics used by robbers to rip people of their valuables. He shared his experience with a cab man in Abuja.
It's a new robbery style, they pretend like you hit them and get you to park. Then they'll attack you.
The man that shared his experience wrote;
A cab driver acted like I bumped his car and got me to stop. As I roll down my window, he stabbed me on my shoulder. Abuja is not safe anymore, please be more careful.
Kylie Jener Surprises Mum With A Ferrari 488 To Mark Her 63rd Birthday
Stay safe and be careful out there!