Mechanic Converts His Rolls-Royce Into An Electric Vehicle, Goes 311-miles (500-km) On A Full Charge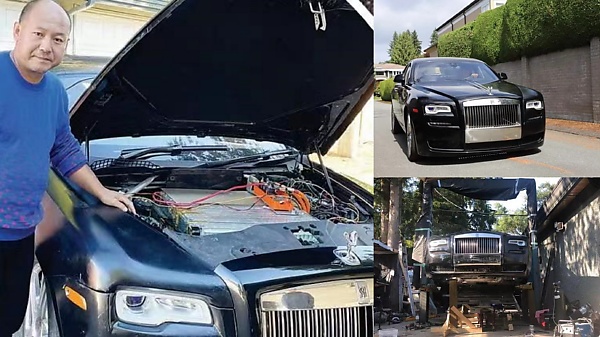 Canadian man converts his Rolls-Royce Wraith into an EV that goes 311-miles (500-Kilometers) on a full charge.
It costs him just $8 to charge the dead battery-packs of his EV, compared with $120 to fill the tank with petrol.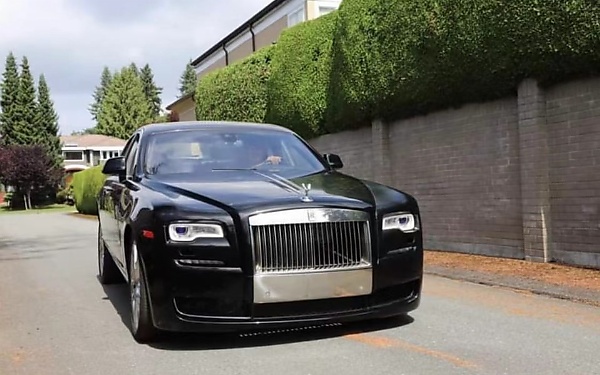 A Canadian business owner Vincent Yu has spent four years turning his luxurious Rolls-Royce Wraith Coupe into a posh electric vehicle that he said will run for 311 miles (500 kilometers) on a full charge.
Yu said it only costs him $8 in electricity to charge the dead battery-packs of his electric car, compared with $120 to fill the tank with petrol.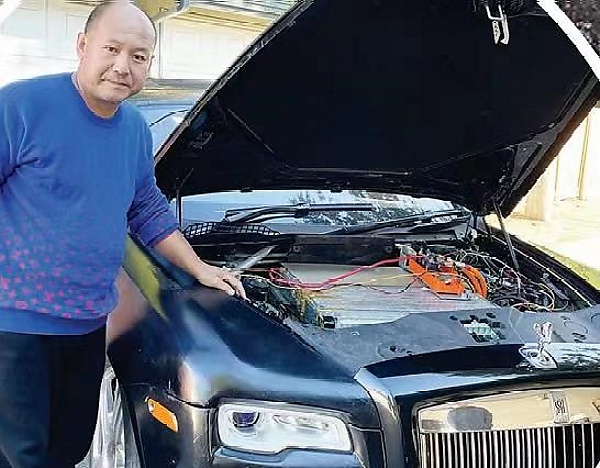 The fifty year old engineer said he got the idea to convert his Rolls-Royce into an EV after his oldest daughter gave him some attitude about his driving habits.
"You shouldn't act like a wealthy douchebag by driving a stinky car around town and polluting the air," his daughter said, according Yu.
"So I started thinking, why don't I convert the car on my own,"
In addition to spending endless hours in his garage with a small team of mechanics and machinists, Yu said he also had to make several trips to the U.S., Japan and Germany to purchase specialized car parts.
"Many people think I'm nuts, hearing my idea of converting my gasoline car to an electric one. But I'm so used to people making fun of me. My head is always in the clouds,".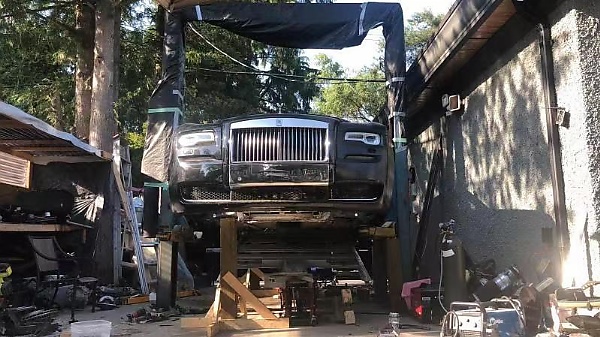 Not only does Yu have an electric Rolls-Royce Wraith, the Canadian also has a brand new business, Mars Power, where he plans to convert other vehicles from gasoline to electric.
Yu said he decided to use what he learned over the past four years to help others to convert their polluting petrol-powered vehicles to electric ones.
But Yu's dream came at a cost, as he had to sell his house to help pay for his electric RR project. And this idea didn't sit well with his wife, who got so fed up, and left him.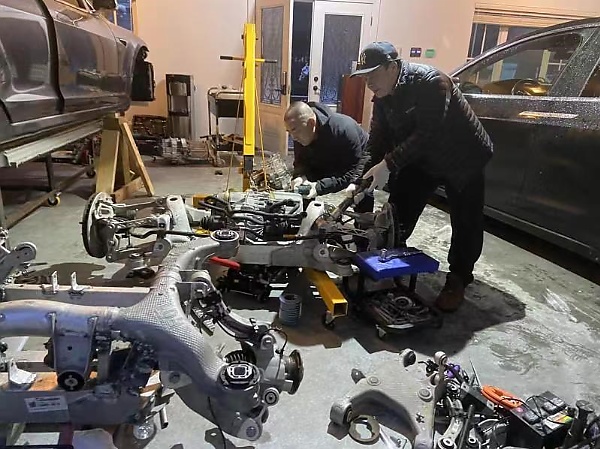 "Only my neighbour understands what I have been through over the past four years because I forced them to take a look at my work as it progressed daily"
When asked if the four-year effort was worth it, Yu replied :
"I am happy as long as my story could make one person on earth laugh while starting to think about climate change."