Mercedes Benz Introduces Headlamps With Over A million Pixels of illumination in Them
When it comes to safety, Mercedes Benz does not joke with it. Many automobile safety innovations have been credited to the Mercedes brand. And many of these innovations were released on the S-Class models.
In line with that tradition, Mercedes Benz is introducing a new safety technology to the auto world.
A new Digital Light system that proves to be more advanced than any headlights we have ever seen to date is being implemented on the new Mercedes-Maybach S-Class.
The system embeds over a million pixels of illumination in each of the headlamps.
What's more is they can be individually controlled by the on-board computers to project specific symbols onto the road to help the driver stay in line on his lane.
For one, the system is designed to selectively switch off individual lighting elements when a vehicle approaches in the opposite direction to avoid blinding the other driver. And it doesn't stop there.
The Digital Light system can also project warnings onto the road surface for the driver to see, taking the idea of a head-up display (typically projected onto the windshield) even further.
If the digital light system detects low-grip surface, for example, it can project a snowflake symbol in the illuminated roadway ahead.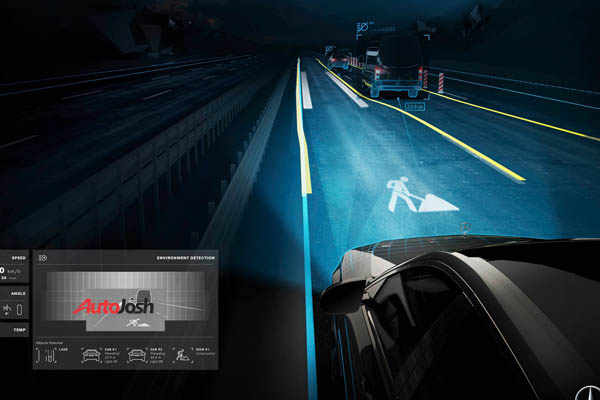 So also does it act the same way at construction sites, imminent rear-end collisions, and objects in the driver's blind spot. It can also project helpful symbols like lane guides and distance markers to the vehicle ahead. And these are just some of the functions Mercedes engineers have integrated into the first iteration of the system.
This advanced lighting units and their two-million-plus pixels are being is being showcase on an update Maybach at the ongoing Geneva Motor Show. After which, this technology will be implemented on a select fleet vehicles within the coming months.
Indeed, Mercedes continues in its reputation as the unrelenting innovator in the auto safety department.