See Some True Nigerian Heroes!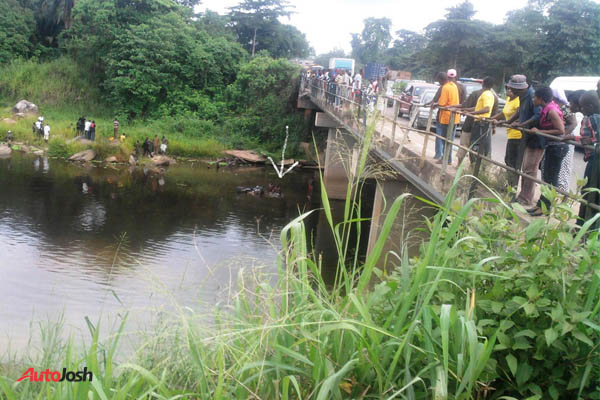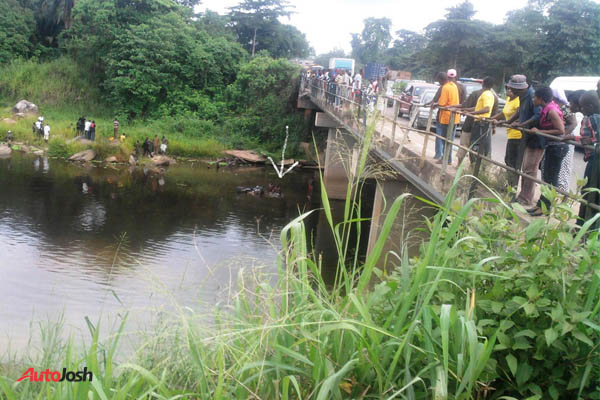 #FotoSpeak:
The individuals in the river (indicated by an arrow) are not your regular kind of fishermen.
These kind-hearted and extremely brave travelers along the Lagos-Benin expressway risked their lives to fish out some travelers that were trapped in a submerged commercial bus that plummeted from a bridge into the river beneath.
True heroes!
Now, I think these sort of scenarios should be where national award honourees should be drawn from.
Or what do you think?