Mike Tyson: The Most Dreaded Boxers In History And His Extraordinary Car Collection (PHOTOS)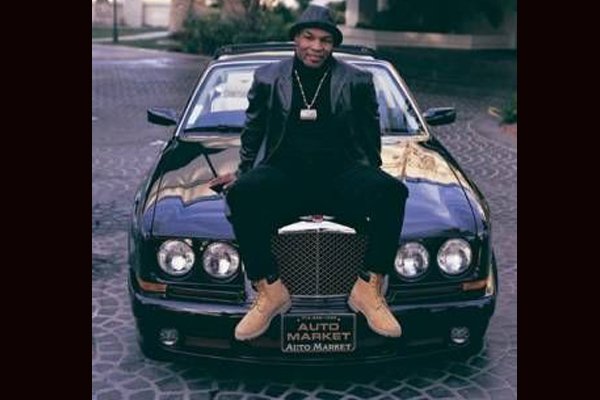 Mike Tyson was one of the toughest and most dreaded figures in boxing history.
His first 19 fights were won by knockouts. Twelve (12) of those demolitions were in the first round.
At the peak of his boxing career, he amassed an estimated net worth of about $300 million.
Sadly, he blew this fortune on a lavish lifestyle.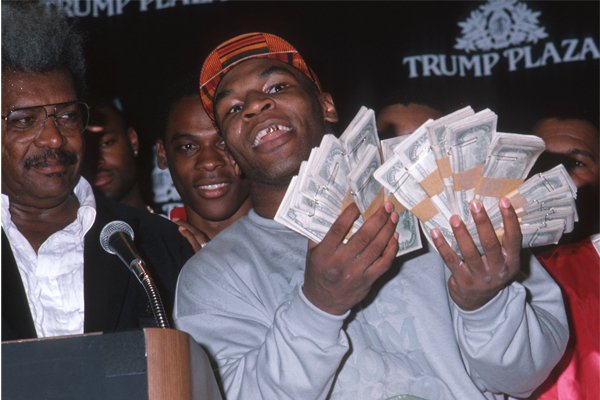 Tyson also achieved fame for his extraordinary habit of acquiring luxury cars.
In 2002, after his defeat to Lennox Lewis, Tyson fortune suffered significant financial decline.
in 2003, after a bout of overspending and the accumulation of taxes, he filed for Bankruptcy.
Sadly, the Hall of Fame boxer had to sell most of his cars to auctions and celebrity museums.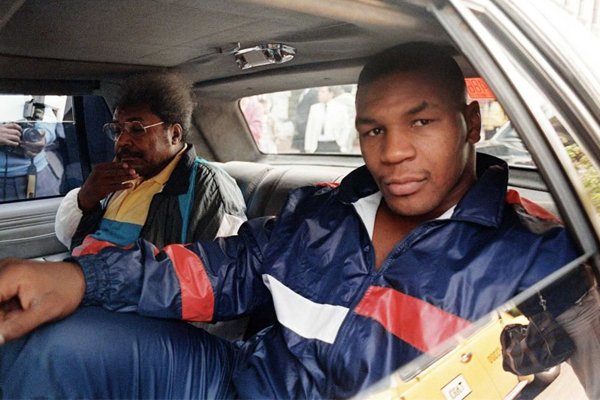 At the peak of his boxing career,  "Iron Mike" Tyson's car collection included: several Rolls-Royces, Range Rover, Porsches, Jaguars, Aston-Martin Lagonda, BMWs, Cadillac Escalade, Lamborghinis, etc.
Autojosh highlights some of his more popular automobiles and a brief history behind each.
Following a successful amateur career, Tyson joined the professional rank in 1985.  After winning his first 19 fights, he was hailed as the "Golden child" of the division. To match the new reputation, he fittingly bought for himself 'the golden one', a Cadillac Eldorado.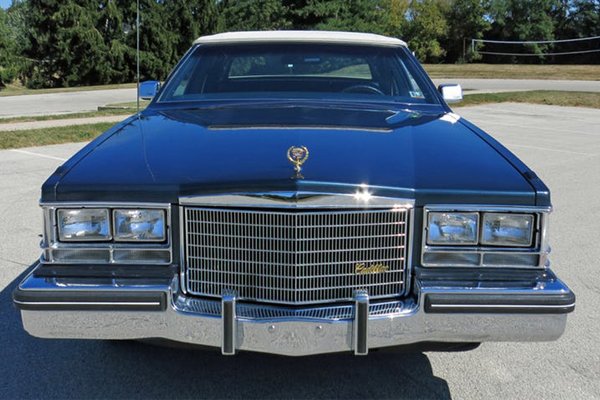 After the death of his influential trainer – D'Amato – in November 1985, Jim Jacobs took over as Tyson's trainer. Jacobs acquired for Tyson a Cadillac Seville. This early taste of luxury automobiles obviously sparked a passion in Tyson for cars.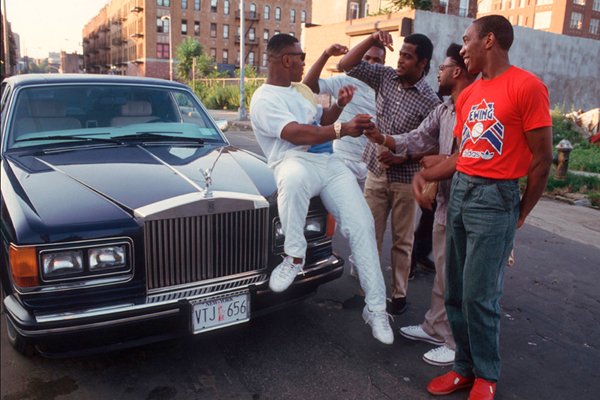 In 1986, after defeating James Smith to claim the WBA title, Tyson visited a luxury car dealership. He told the dealer that he wanted a Rolls-Royce. Mike's new manager Jacobs stopped him and ordered that he should suspend the purchase until he was 21. Tyson returned to the dealership on June 30, his 21st birthday, to purchase a blue Rolls-Royce Silver Spur. The car cost him $119,500.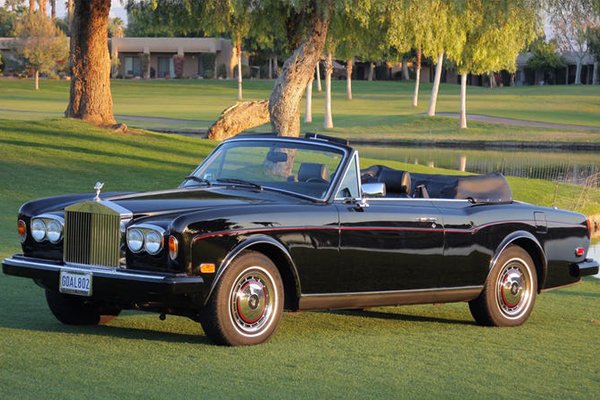 In 1987, after defeating Tony Tucker to claim the IBF belt to hold all three-title straps, Tyson rewarded himself with a Rolls-Royce Corniche. The car cost him $165,000.
In 1988, after Tyson crashed his convertible Bentley, boxing promoter, Don King, bought Tyson two luxury cars: a black Rolls-Royce Stretch Limousine for $198,000 and another ivory Corniche.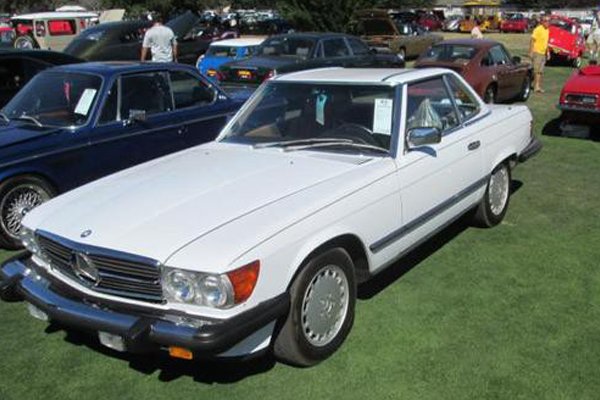 After the demolition of British Frank Bruno, Tyson rewarded himself with a white 1989 Mercedes-Benz SL-Class 560SL. It was reported that the 5.6-liter V8 car was a favourite of Tyson's friend, rapper Tupac Shakur.  Tupac was believed to have influenced Tyson's purchase of the car. The car has a top speed of around 137 miles per hour and come in both a Hard Top and Soft Top version.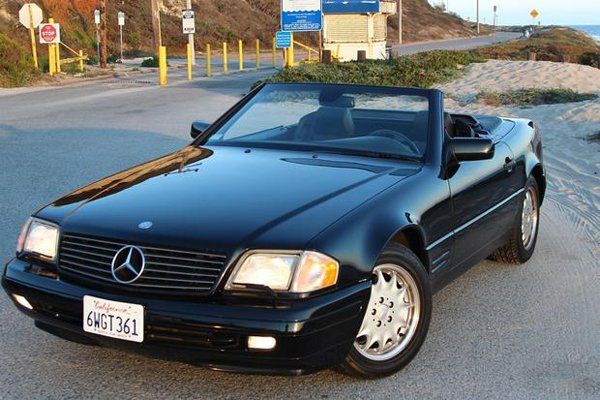 On February of 1990, James 'Buster' Douglas defeated the Champ – Iron Mike Tyson. This left Tyson losing the 3 titles he held. Regardless, on June of the same year, Tyson comforted himself with a 1990 Mercedes Benz 500 SL. The car came complete with a mobile phone (yes, a mobile phone was a big deal back then).  Days before his fight with amateur rival, Henry Tillman, the car was impounded by the police.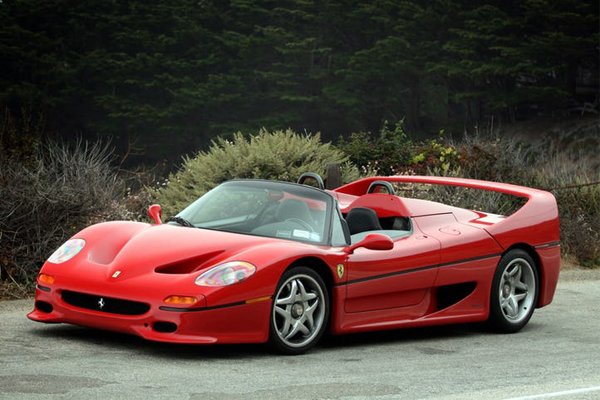 During the early 90's, Tyson returned to the ring after serving a jail term for rape.
He brutalized Frank Bruno to regain his WBC title. With his return to big earnings, came a return to his acquisition of luxury car collection.
He added to his car collection the Italian luxury cars – a 1995 Ferrari F50 and a Ferrari 456 GT Spyder – in a package deal. The GT Spyder was the last special production 456 produced as a convertible, with a limited number rolled out the factory. Two of this car model were specially built by Pininfarina: one for the Sultan of Brunei and one for Tyson.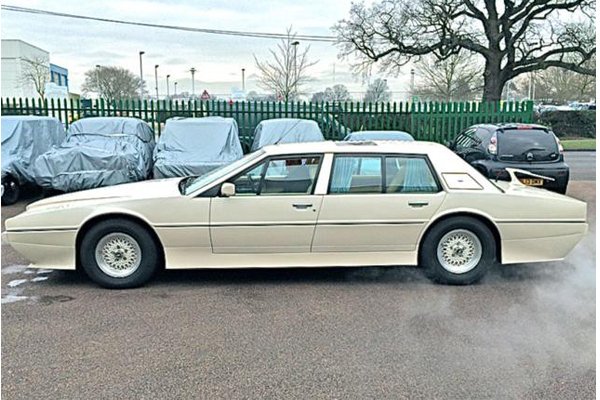 Mike Tyson loved classic cars too.
He owned an Aston-Martin Lagonda. This car was built by Aston Martin of Newport Pagnell, England, between 1974 and 1990.  Only 645 were produced.
The car has a 5.3 litre DOHC V8 engine, producing 280 bhp and has a top speed of 149 mph (240 km/h) and an acceleration speed of 0–60 mph in 6.2 seconds.
The classic Aston-Martin Lagonda cost about $200,000 dollar.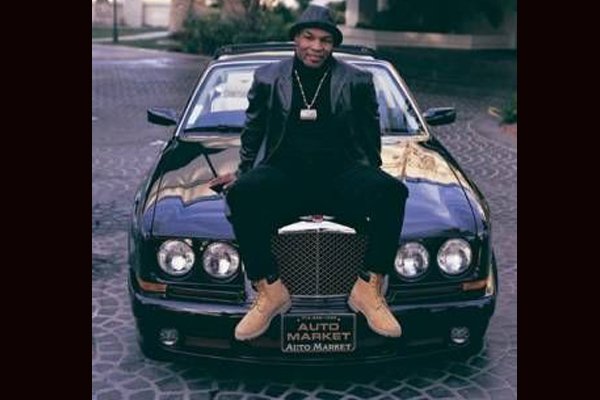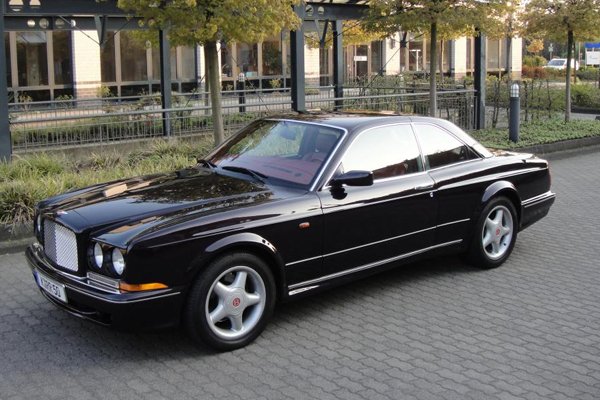 Evander Holyfield handed Tyson a shock defeat. A rematch was slated. This became one of the most hotly anticipated rematches in boxing history.
Before the infamous second fight (when Tyson bit Holyfield's ear) he purchased a stunning 1997 Bentley Continental T. The car had a price-tag of around $500,000.
The car is regarded as the era of the last proper hand-built Bentleys.  The car came with an authoritative 6.75-liter turbocharged injection engine that punches with 426hp and a maximum torque of 645 lb-ft. Only 73 units of this car were produced.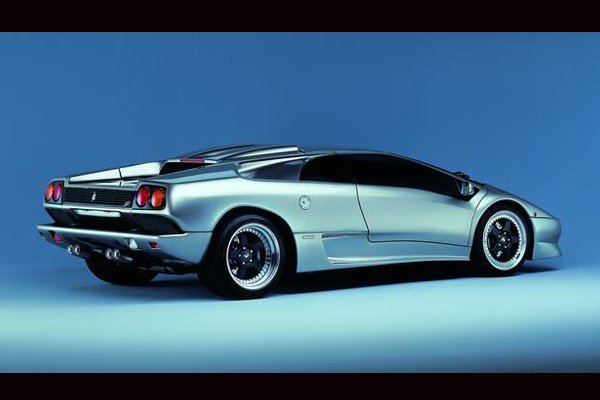 In 1996, Tyson retained his WBA title in a controversial victory over Bruce Seldon. That same night, his friend, Tupac Shakur, was tragically shot and killed. That notwithstanding, he rewarded himself with a classic yellow Lamborghini Super Diablo Twin Turbo.
Only 7 of this car was built. The car has a price tag today of around $150,000 dollars and features a custom V12 750 HP engine that has a healthy top speed of 358 Km/h. (222 Mph).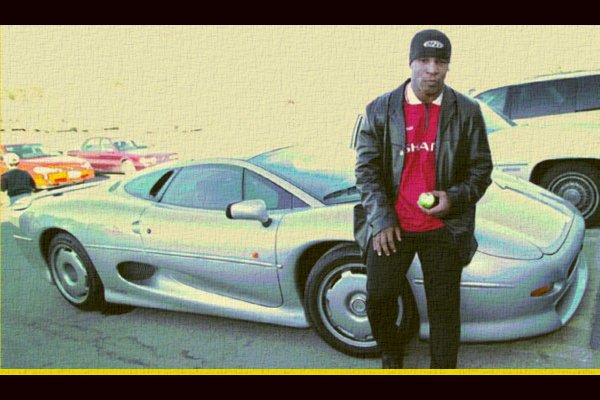 the Jaguar XJ220 is considered as one of the fastest supercars available. Iron Mike Tyson owned one.