Moment A Confused Lady Tries To Fill Her Tesla With Petrol At A Filling Station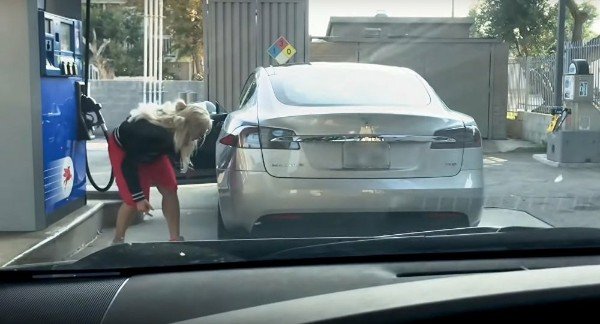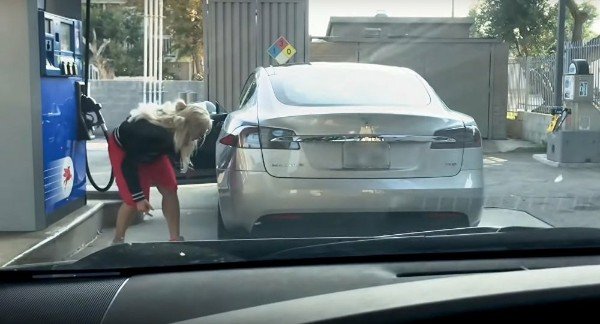 Just when you think you have seen it all, a lady drove an all-electric Tesla Model S into a filling station and attempted to stick a fuel pump nozzle into the vehicle's charge port.
After several attempts in trying to figure out how to refuel it,one of the guys inside the car behind her, who actually filmed the whole episode, walked up to her and explained to her that her battery-powered car needs an electric charge from an EV charging station and not petrol/diesel .
It's probably not the lady's car with the way she tried inserting the fuel pump nozzle into the Tesla's charge port…
Or maybe she taught the all-electric Tesla S is an hybrid that uses both petrol/diesel and batteries to run…
I hope the Tesla didn't run out of charge before she found an Electric Vehicle charging station .