Next-Gen Kia Niro To Debut At Seoul Mobility Show
The next-generation Kia Niro might make its official debut at the upcoming Seoul Mobility Show. 
Like the first-gen Niro, it is expected to have the same variants, Hybrid, Plug-in Hybrid, and EV.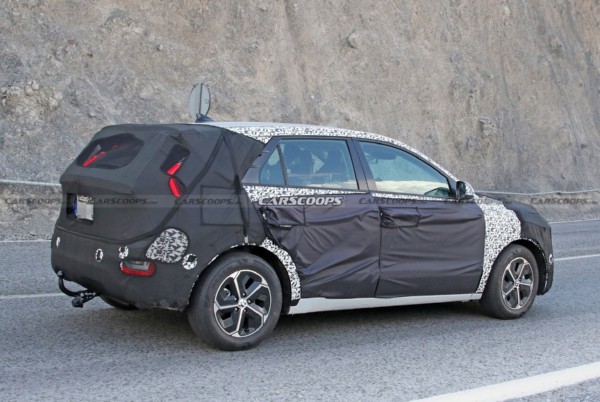 The next-generation Kia Niro Crossover SUV (codenamed as SG2) might be unveiled at the Seoul Mobility Show on November 25, according to industry sources.
Like the first-gen Kia Niro, the all-new model is expected to have the same variants, Hybrid, Plug-in Hybrid, and EV.
The Niro prototype is still under heavy camouflage, but one can still make out some details that remind us of the concept.
As always, the production car will be toned down a lot compared to the concept so there will be no butterfly-wing doors, but the overall shape of the body seems to remain.
That means a five-door body with a sportier design on the C-pillars. A longer wheelbase in order to give the passengers more space, short overhangs, and the boomerang-shaped rear lights are also features that have been moved over from the concept.
The HabaNiro Concept is the first Kia in recent memory to do away with the brand's signature tiger-nose grille, instead of receiving a front end that Kia says resembles a shark's snout.
Since the front end is still heavily covered we can't see much of that new design. The front lights also look like they are provisional at this point so they are not giving us any clues either.
By the looks of it, the grey plastic covering the wheel arches will keep on into the lower parts of the doors reminding us of the design of the HabaNiro doors.
The fully electric HabaNico concept also shows that the next-generation Niro will continue to lead Kia's electric push.
There'll continue to be three variants: a fully electric version as well as plug-in hybrid and full hybrid models for the production car when it hits the market in 2021 as a 2022 model.