Nigerian, Kehinde Durojaiye, Featured On CNN For Building A Flying Jet Car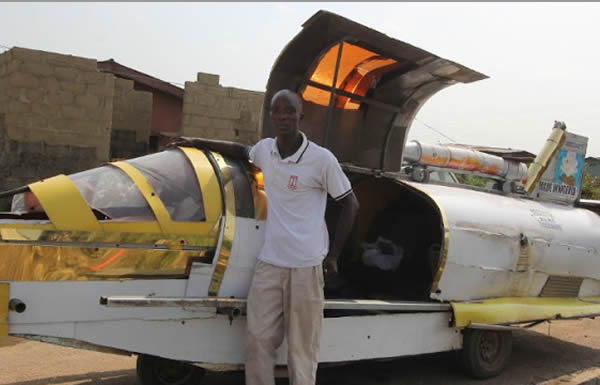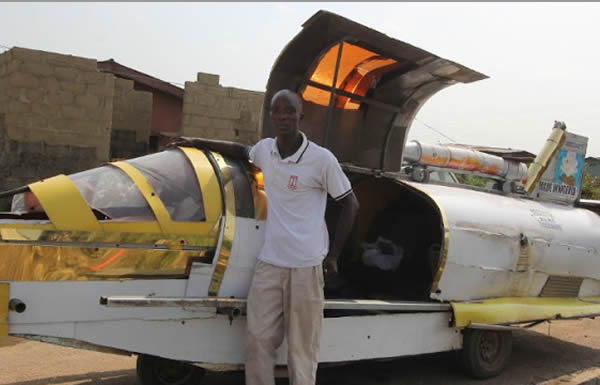 Lagos is synonymous with heavy traffic and congestion but self taught inventor, Kehinde Durojaiye, might have the answer to the city's woes: a jet car that can run on land, sea and in the air.
Durojaiye, nicknamed 'Kenny jet,' calls his ambitious invention 'an aero-amphibious jet car' and he told CNN he has achieved two out of his three goals.
"I tested it in the sea and a lot of people were surprised it can move on the land and sea," he said. "That's one of those things that amazes people."
Durojaiye said he has traveled as far as Ibadan (84 miles away from Lagos) in his car and claims it can move 120 kilometers per hour on land and at least six knots on the sea.
In a sea of Toyotas and Hyundais, Durojaiye's unconventional looking car certainly turns heads.
A keen inventor since childhood, the 46-year old spends a lot of time at his workshop, which sits on a dump site next to the Lagos lagoon.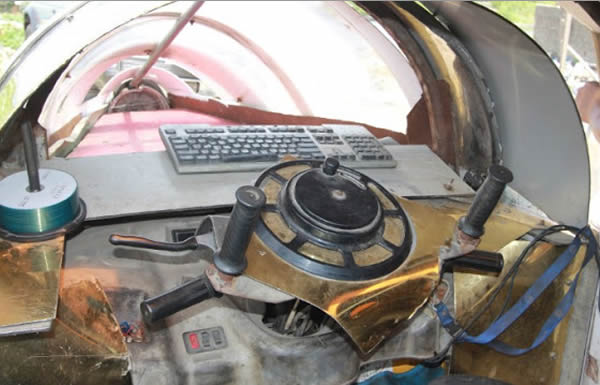 The married father of four has made four prototype cars, from everyday, discarded materials like wood, plastic and Styrofoam. Inside the latest version you'll find an office chair, a keyboard and a steering wheel recycled from a Keke NAPEP [tricycle].
He spends hours refining prototypes of the car, hoping that one day he will make it fly.
"We want the whole world to know it is possible to have a kind of machine that can move on land, on sea and fly and perhaps move under the sea," he explained. "That's my ultimate goal."
Watch the video below..
Nigerian inventor Kehinde Durojaiye's 'flying jet car' might be the answer to Lagos traffic: http://cnn.it/2ogEhaI

Posted by CNN Africa on Friday, April 7, 2017
Credit: CNN