Nigeria's First Minister Of Information Poses With His Car, A 1952 Studebaker Commander (PHOTO)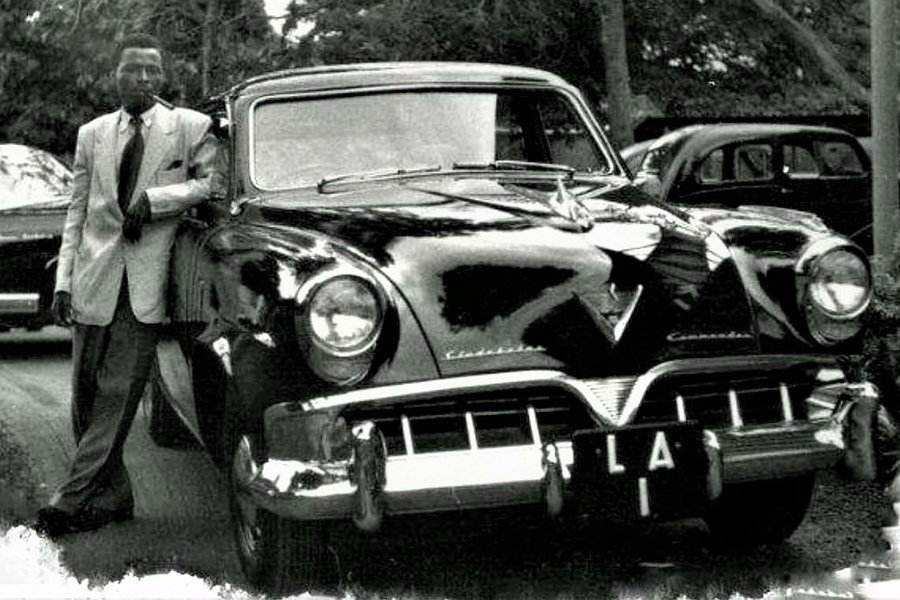 Theophilus Owolabi Shobowale Benson, famously known as T.O.S. Benson, was a prominent lawyer and politician in the period leading up to Nigerian independence in 1960.
He was a key member of the National Council of Nigeria and the Cameroons (NCNC).
In 1960, when Nigeria gained independence, he was appointed as the Minister of Information, Broadcasting and Culture.
The popular socialite was imprisoned for several months after the first military coup of  15 January 1966. He was released on 2 August of the same year.
Benson, a native of Ikorodu, Lagos state, later became a Senior Advocate of Nigeria (SAN). He also held the title of Baba Oba of Lagos.
His younger brother was the late popular musician Bobby Benson.
T.O.S. Benson died on 13 February 2008 at the age of 90 at his home in Ikoyi, Lagos.
Below is a photo of TOS Benson posing beside one of his numerous cars – a 1952 Studebaker Commander.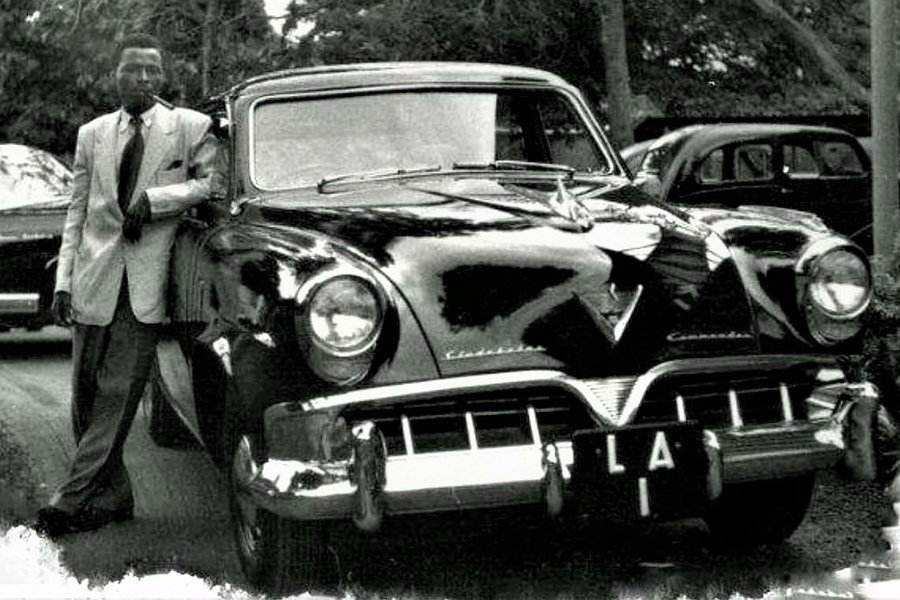 Photo Source: Benson Family