Nigeria's Green Africa Airways Orders 50 Airbus A220-300s, The Largest Ever From Africa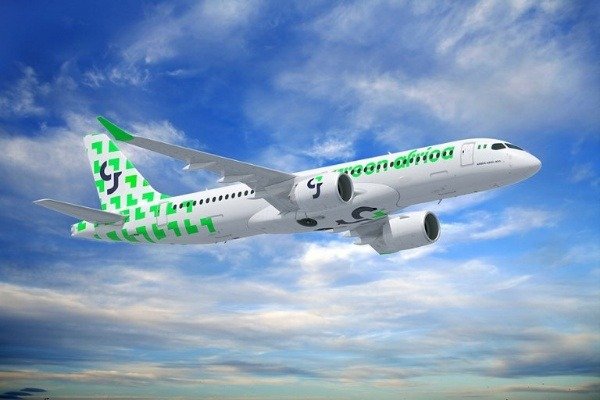 Nigerian startup airline Green Africa Airways said on Thursday that it has signed a memorandum of understanding (MoU) for 50 Airbus A220-300 aircrafts.
European aircraft maker Airbus says Green Africa Airways order is the largest ever from the African continent. It added that it is infact one of the biggest orders for the A220 in general.
The ordered Airbus A220 narrowbody variants are the larger A220-300 variants, which seat about 130 passengers.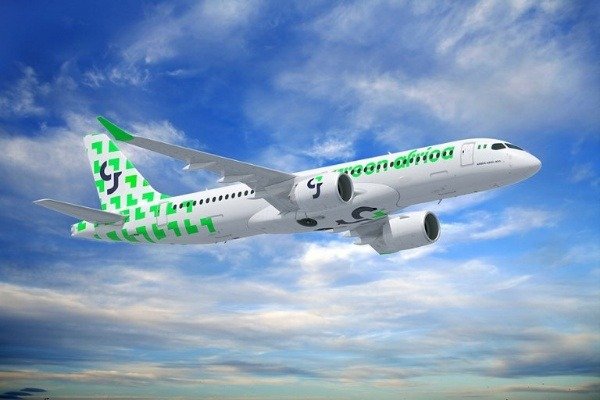 Babawande Afolabi, Founder and Chief Executive Officer of Green Africa Airways, said in a statement that :
"Together with Airbus, we are incredibly proud to announce the largest order ever for the A220 from the African continent"
"The Green Africa story is a story of entrepreneurial boldness, strategic foresight and an unwavering commitment to using the power of air travel to create a better future".
Previously, Green Africa Airways had placed an order for 50 copies of the troubled Boeing 737 MAX aircraft, along with 50 options for the same
This massive order is a big win Airbus. Commenting on the deal, Airbus Chief Commercial Officer, Christian Scherer, said :
"We are excited about the Green Africa project, its legitimate ambition and its professionalism; evidenced by their most discerning choice for their operating assets"
"The unique characteristics of the A220 will allow the airline to unlock destinations and route pairs that previously would have been considered non-viable"
"We look forward to our partnership with Green Africa and to accompany their development with the most efficient aircraft in its class".
About Green Africa Airways
Lagos-based Nigerian startup airline Green Africa Airways has been in development since 2016. Its goal is to become a key low-cost carrier in the growing African aviation marketplace.
It has successfully secured an AOC from the Nigerian government but lacked an essential component of a successful airline – aircraft.
Green Africa Airways leadership team includes two American Airlines executives, CEO Tom Horton and CCO Virasb Vahidi. Former founder and CEO of VivaColombia, William Shaw, is also part of the team.