Nissan Motor Co. Set To Produce 19 New EVs In Their Push For Electrification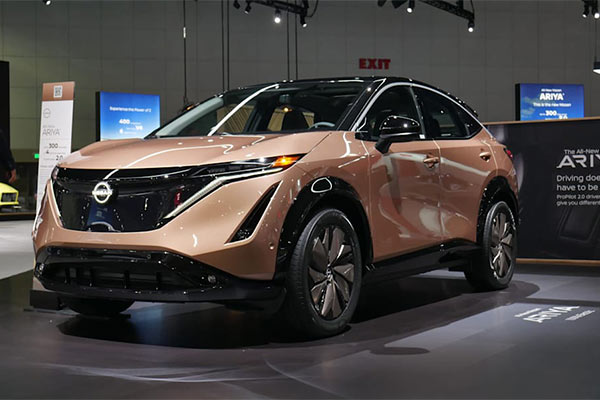 Nissan Motor Co. is accelerating efforts to electrify its car models in Europe and Japan, as a growing list of nations impose deadlines to phase out gasoline-powered cars and competition mounts from domestic and overseas rivals.
More specifically, the automaker pledged to introduce 27 new electrified vehicles, including 19 EVs by 2030. Those numbers represent 4 additional EVs compared to the original "Nissan Ambition 2030" strategy that was announced back in 2021. Nissan confirmed that a new EV designed specifically for China will debut in 2024, while it explores a "stronger collaboration with the Alliance" in Europe in regard to electrification.
In its global portfolio, the automaker plans to achieve at least 55 percent hybrids and EVs by that year from its two brands, Nissan and Infiniti. In Europe, electrified vehicles should account for up to 98 percent of the company's sales by 2026, while in the United States, the target is for 40 percent fully zero-emissions cars by the end of the decade.
Nissan recently invested $500 million in Mississippi's Canton Vehicle Assembly Plant to build two EV models, one for the Nissan brand and the other for Infiniti. The Nissan version could be a replacement for the Maxima sedan, which is set to be retired this year.
The Japanese automaker is part of one of the world's largest automotive conglomerates together with Renault and Mitsubishi. The three companies announced in January last year they are investing $25 billion in jointly developing and launching more than 35 new electric models by the end of the decade. The Renault-Nissan-Mitsubishi Alliance said 90 percent of these 35 new products will be based on five common platforms – CMF-AEV, KEI-EV, LCV-EV, CMF-EV, and CMF-BEV.