Okada Riders Get Free Fuel From Fayemi To Convey Passengers Free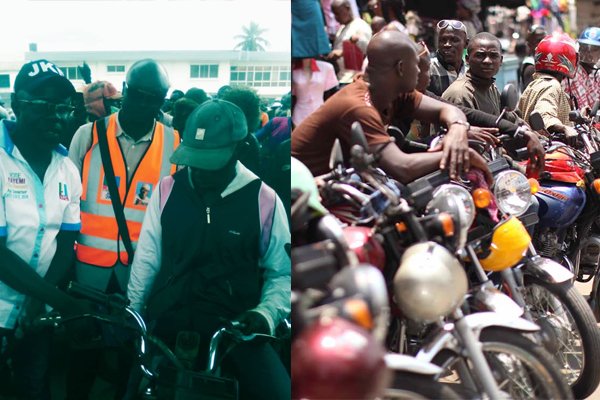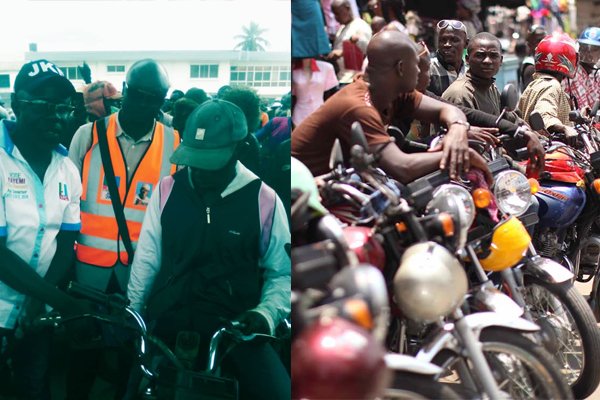 As  electioneering gets intense in Ekiti state, the All Progressives Congress (APC) governorship candidate, Dr. Kayode Fayemi, on Monday provided free petrol to commercial motorcycle riders, better known as Okada riders, in Ado-Ekiti.
The supply of free fuel was launched at a petrol station along Ikere Road in Ajilosun with the riders forming long queues to benefit from the gesture.
Many of the beneficiaries decorated their bikes with the posters of Fayemi. They got five litres of fuel each in the scheme which continues on Tuesday.
The fuel station was besieged by the riders as soon as the news spread that free fuel was being supplied at the outlet.
The APC candidate urged the riders not to collect transport fare from the commuters they would be conveying.
Fayemi's appearance at about 10:45am turned the filling station to a carnival as the riders hailed his gesture and recalled what he did for their unions during his first tenure.
The APC candidate urged the riders to ignore allegation from the Peoples Democratic Party (PDP) camp that he would ban commercial motorcycle operations if he wins the July 14 poll.
Fayemi said rather than banning Okada business, he would give the operators more incentives including soft loans, equipment and provide good roads to aid their operations.
Recalling some of the goodies enjoyed by the riders during his first term, Fayemi revealed that he procured 280 motorcycles, 500 tricycles for them and gave their union a brand new bus.
He added that his government, which was in office between 2010 and 2014, gave the riders' union N150,000 monthly allowance for logistics and running of their office.
Fayemi also revealed that his first administration celebrated Okada Riders' Day for the first time in the state's history and also provided 3,000 free helmets for their use.
A beneficiary, Segun Fowobaje, hailed Fayemi for the free fuel supply which he said would add value to their business.
Another rider, Wale Esan, assured Fayemi of the votes of the riders describing him as the "true friend of the masses", saying his government did the best for them in the history of the state.
A security aide to the APC candidate, Deji Adesokan, who coordinated the scheme said the gesture was to identify with the riders as important stakeholders in the state.
Adesokan said the free fuel given to the riders was also to the benefit of commuters who would be conveyed free of charge.
Also See: Buy and sell cars faster on Carmart NG