OLX Celebrates 5 Amazing Years In Nigeria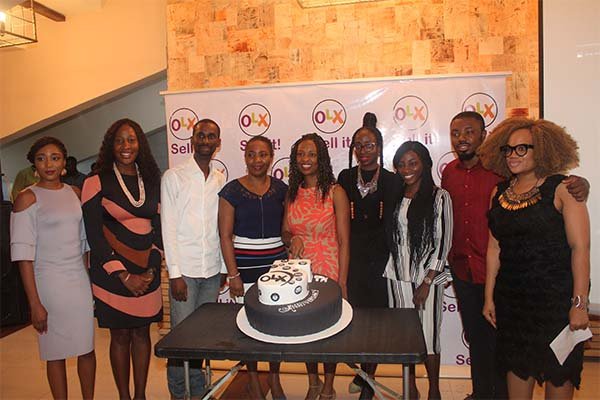 With loud cheer, great pride and awesome achievements, leading online classifieds site OLX.com.ng recently clocked 5 years in Nigeria- HURRAY!!!!!
The milestone was celebrated with an intimate gathering of different stakeholders including loyal OLX users and media partners at an exclusive event held at Terra Kulture Arena in Victoria Island. The celebration was held to appreciate all loyal OLX users, partners and staff who shared their OLX winning stories during the celebration.
Speaking at the press event, Lola Masha, Country Manager, OLX expressed her delight, at the achievements and milestones OLX has made in the last 5 years. "This would not have been possible without the support and trust of all our users, Government agencies, media and corporate partners".
Masha also added that *A key part of our growth won't have been possible without the commitment and passion of every single OLX team member
She further said "as with every business, even though we have had our own fair share of challenges, we keep going strong and remain committed to helping Nigerians make win win exchanges. We work hard every day to consistently deliver our brand essence – 'Everybody Wins'.
Also speaking at the event, Fifemayo Aiyesimoju, Marketing Manager, OLX also stated that in commemoration of our 5th Anniversary, OLX is giving away a quarter of a million naira throughout the month of October to reward our loyal users and fans. Users are implored to follow all our social media handles on www.facebook.com/OLXNigeria/, Twitter @OLX_Nigeria and Instagram @olxnigeria to stand a chance of winning".
The OLX Group operates a network of online trading platforms in over 40 countries. It builds market leading classifieds marketplaces that empower millions of people to buy, sell and create prosperity in local communities.
With over 300 million monthly users worldwide, OLX Group makes it fast and easy to buy and sell almost anything online, such as household goods, phones, cars and houses.
See Related Post 5 ways to buy the cheapest cars in Nigeria