Last Car Ever Built Rolls Off Holden Line As Car Manufacturing Ends In Australia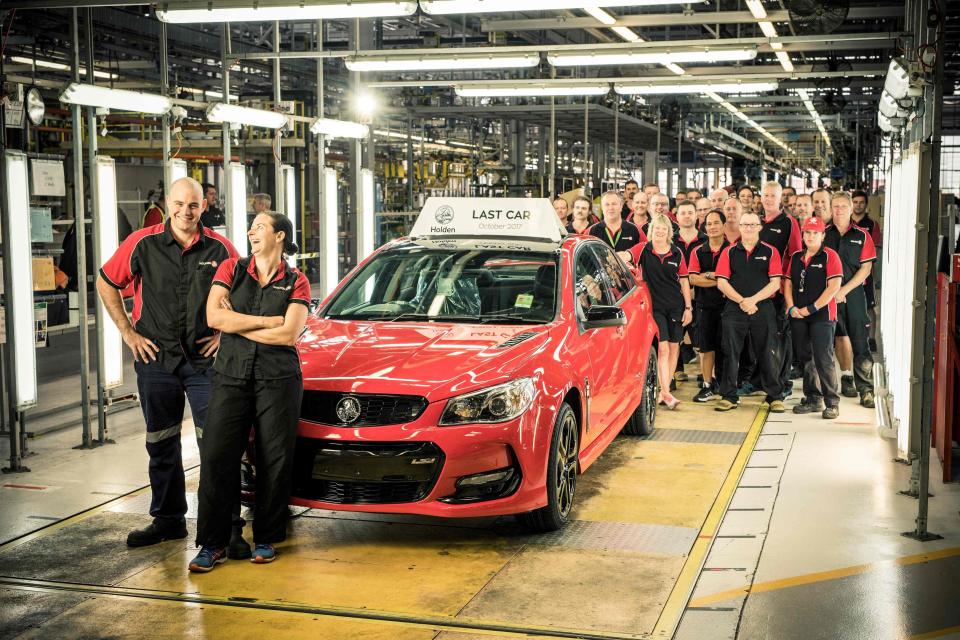 Holden on Friday rolled its last Commodore off the assembly line, ending almost 70 years of vehicle production in Australia and more than 50 at its Elizabeth facilities in Adelaide's north.
Its demise as a car maker follows similar shutdowns by Mitsubishi in 2008, Ford last year and Toyota earlier this month, with the local industry succumbing to changing market conditions and global economic pressures.
Lack of demand, the high Australian dollar and increasing costs led to the demise of the car making business Down Under.
Aussie buyers also turned to fuel-efficient small cars and SUVs away from big hulking pick-ups and saloons.
And homegrown SUVs proved unpopular, customers instead preferring imported Toyotas, Fords, Hyundais and Mazdas.
Holden was better known for its high-powered saloons with the Commodore shipped to the UK and sold as the Vauxhall VXR8.Holden,owned by General Motors will now move production of its global cars to Germany.
Some workers will stay on in Aussie design studios while the 200-strong dealer network will remain.
But the demise has left thousands hunting for new jobs with the Aussie government investing in building army boats and submarines to help boost the local economy.

Hundreds of jobless workers met at the factory to wave goodbye to the iconic brand where they posed for photos outside the factory to commemorate the last model.
Across seven decades of building cars in Australia,Holden produced almost 7.7 million cars,the largest of any of the local manufacturers, including 2.3 million Commodores.
Before its closure in 2016 Ford had produced 5.9 million vehicles, and Toyota's tally had reached 3.4 million when it locked the gates on his Melbourne manufacturing operations two weeks ago.
See Related Post The New Mercedes X-Class Production Model Has Been Revealed (Photos)