A BMW Made From Recycled Parts Goes 994 Miles On A Single Charge-Sets New Record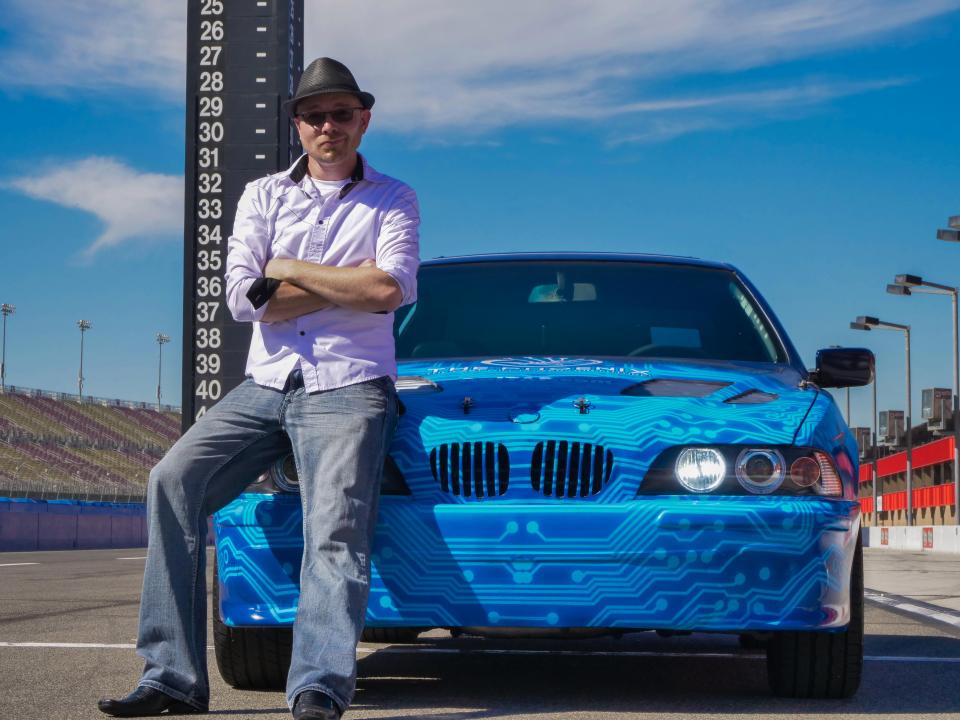 A modified BMW made from recycled parts and costing just £10,000 to build has smashed the Guinness Book of World Records title for longest range of an electric vehicle.
The old 3 Series completed 1,600kms (994 miles) at the Auto Club Speedway of California this week on a single charge to break the record.
Comparing it with other electric vehicles,a Tesla has a range of around 300 miles and costs upwards of £50,000 while the cheaper Nissan Leaf will give you around 100 miles before you need to plug it in.
Guiness World Record adjudicator Michael Empric was on hand for the attempt and confirmed it had broken the previous record of 1,298kms (806 miles) made in Japan in 2013.
Dubbed The Phoenix, the car is the brainchild of recycling pioneer Eric Lundgren and was upgraded with 90 per cent recycled parts.Lundgren founded ITAP,a hybrid recycling plant which re-uses electronic waste.Rather than destroy binned electronics, they extract any reusable parts and put them into new products.Clients include Nintendo, Motorola, Dell and Panasonic.
A spokesman for ITAP said: "The purpose of The Phoenix is to showcase Hybrid Recycling, and demonstrate to the world the amazing possibilities and potential derived from electronic waste recycling."
See Related Post BMW Wants To Eliminate Car Keys Completely And Forever