Who Owns Who? World's Largest Automakers And Car Brands They Currently Control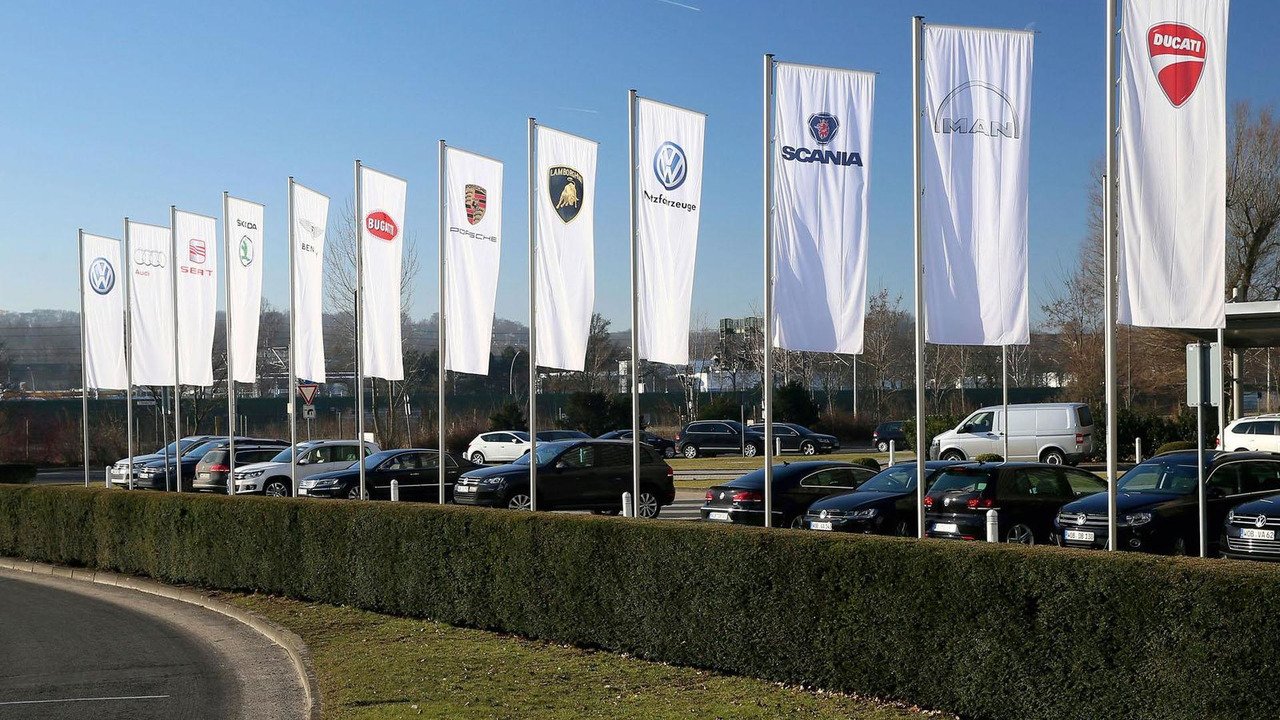 The auto industry has a very confusing family tree. The past few years have seen partnerships, sales, separations, bankruptcies, and entire divisions killed off, making it difficult to keep up with who owns which car brands.
As automakers slim down to become more profitable and efficient, a number of changes have been made in recent years. We have seen storied names such as Hummer, Saturn and Pontiac fade away into the history books. We have seen others, such as Chrysler, Jaguar, and Volvo find new parents.
The lists below will give you a better idea about what brands the world's largest automakers currently control.
1)Volkswagen Group
Volkswagen has its roots in Nazi-era Germany's desire to have a "people's car" to mobilize the population.
Volkswagen Group controls: Volkswagen – Audi – Bentley – Bugatti – Lamborghini – Porsche – SEAT – Skoda – MAN – Scania – Volkswagen Commercial Vehicles – Ducati
2)Daimler-AG
Daimler-Motoren-Gesellschaft (DMG) was founded in 1899. In 1926, it merged with Benz & Cie. to become Daimler-Benz AG.
Daimler runs: Mercedes-Benz – Smart – Mercedes-Benz Trucks – Freightliner – Fuso – Western Star – Bharatbenz – Mercedes-Benz Vans – Mercedes-Benz Buses – Setra – Thomas Built
3)BMW Group
The BMW(Bayerische Motoren Werke in German, or Bavarian Motor Works in English) Group keeps its structure fairly simple. BMW owns: BMW – Mini – Rolls-Royce – BMW Motorrad
4)General Motors
Once the owner of many well known U.S. brands, the company's bankruptcy in 2009 resulted in the closing of brands like Oldsmobile, Pontiac, Saturn, and Hummer.
General Motors now controls:
Autobaojun – Buick – Cadillac – Chevrolet – GMC – Holden – Jiefang – Wuling
5)Fiat Chrysler Automobiles
Italy's Fiat and America's Chrysler officially completed their merger to become Fiat Chrysler Automobiles in October 2014.
Fiat Chrysler Automobiles controls:
Chrysler – Dodge – Jeep – Ram – Fiat – Alfa Romeo – Fiat Professional – Lancia – Maserati
6)Ford Motor Company
While it once controlled brands like Aston Martin and Volvo,Ford Motor Company's current structure is rather simple.
Ford Motor Company controls:Ford – Lincoln
7)Honda Motor Company
The Honda Motor Company controls: Honda – Acura – Honda Powersports
8)Hyundai Motor Company
Hyundai started as a construction company in 1947 while Kia started in 1944 and specialized in making bicycle parts. Kia went bankrupt in 1997 and merged with Hyundai in 1998.
The Hyundai Motor Company owns:
Hyundai – Kia – Genesis
9)PSA Group
PSA Group formed in 1976 with the merger of Peugeot and Citroên. In March 2017, the firm acquired Opel and Vauxhall from General Motors for $2.3 billion.
PSA Group controls: Peugeot – Citroën – DS – Opel – Vauxhall
10)Renault-Nissan-Mitsubishi
Renault-Nissan acquired Mitsubishi in a $2.3 billion deal in October 2016.
Renault-Nissan-Mitsubishi operates: Renault – Nissan – Mitsubishi – Dacia – Alpine, a performance automaker – Infiniti – Datsun – Lada – Renault-Samsung – Venucia
11)Tata Group
Tata Motors emerged in 1945.It acquired Jaguar and Land Rover in 2008.
Tata Group controls: Tata – Land- Rover – Jaguar – Tata Daewoo
12)Toyota Group
Toyota Motor Company was formed in 1937 and has its headquarters in Toyota City, Japan.
Toyota Group controls: Toyota – Lexus – Hino – Daihatsu
13)Zhejiang Geely
Zhejiang Geely controls: Geely Auto – Volvo – Lotus – Proton – London EV Company – Polestar – Lynk & Co – Yuan Cheng Auto – Terrafugia