Watch The Astonishing Moment A Jeep Climbs Up Near Vertical Rock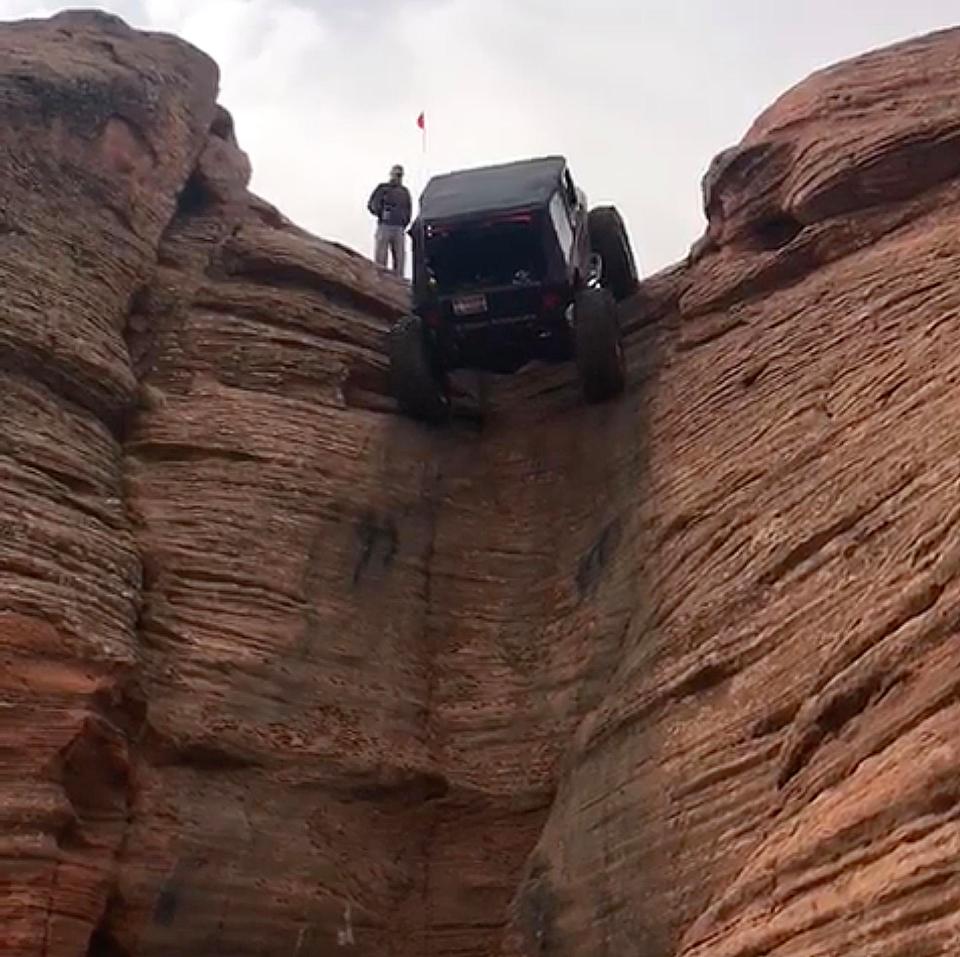 THIS is the astonishing moment a Jeep off-roader seems to defy the laws of gravity as it effortlessly climbs up an enormous vertical rock at a 90-degree angle.
35 year old Chuck Converse drove the 2006 Jeep Wrangler up the red sandstone on Saturday,last week.And ever since the video was posted online, it's been a huge hit clocking up over 600,000 views on Chuck's Instagram page.
The Jeep can be seen scaling the wall, in Sand Hollow State Park, Utah, driving straight up and somehow managing to get all the way to the top and safely getting over the edge.
He said he was able to do this thanks to the sandpaper like terrain of Sand Hollow park, the super stretch suspension fitted and his daredevil skills behind the wheel.
He was definitely not scared as he has done it several times and named the Jeep 4×4 he was driving Project Total Loss as he rebuilt it after an accident.
The Wrangler itself is the most iconic Jeep model for its rugged and go-anywhere ability.