Photo Of The Day: Check Out The Latest Hyundai Mufasa Compact SUV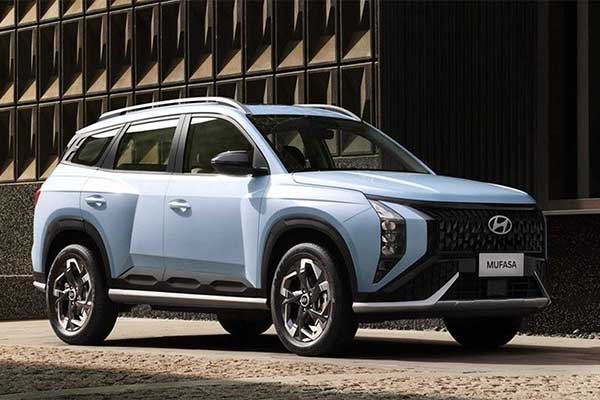 When you hear the name Mufasa, the first thing that comes to mind is Simba's father in The Lion King, but in Hyundai's own case, it's a compact SUV that will premiere in a couple of days at the Shanghai Auto Show in China.
Although technical specifications have yet to be revealed by Hyundai, these were indirectly announced when the Mufasa was homologated by China's Ministry of Industry and Information Technology. The MIIT website showed the compact crossover is going to be 176.1 inches (4475 millimeters) long, 72.8 in (1850 mm) wide, and 65.5 in (1665 mm) tall, so similar to the short-wheelbase Tucson sold in Europe. It measures 105.5 in (2680 mm) between the axles and has a curb weight of 3,227 pounds (1,464 kilograms).
Until its official release, no one knows whether it will go global or strictly for the Chinese. More info on this page…….
Photos below…