Police Use Humvee To Rescue Bride From Flooded SUV On Her Wedding Day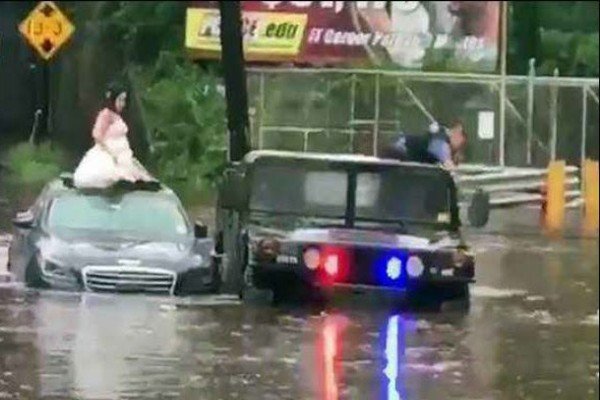 A new bride still in her wedding dress and groom were rescued from flood waters by a police officer in New Jersey on Saturday. Fortunately, her dress and shoes all stayed dry through the ordeal.
Bogota police got the call about the stranded couple and sprang into action immediately. The new bride and her groom were later helped across the waiting Humvee, an SUV which is better equipped for hazardous terrain.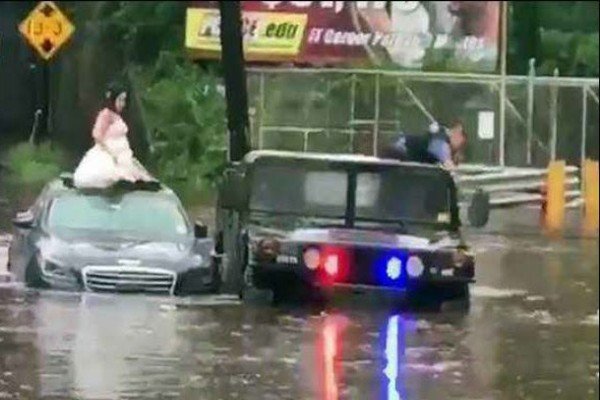 The Police Sergent said
"They're in pretty decent spirits considering everything that happened"
"The floods came so quickly, and that area is prone to flooding"
Their wedding party became stuck in the massive flooding at River Road and Elm Avenue around 6 p.m. when their car submerged in the water.
Hmmm ! Lucky Couple 
One thing is sure, the newly wedded couple will never forget their wedding day.