Porsche Unleashes The Cayenne Turbo E-Hybrid Which Is The Most Powerful Of The Range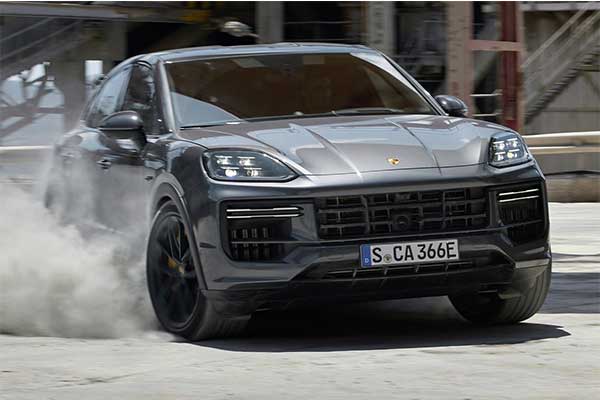 Earlier this year, Porsche gave the Cayenne a thorough makeover. The Cayenne and Cayenne Coupé received a renewed front, a lifted rear end, and a completely new interior. But there was more. Much more. For example, the basic version simply called Cayenne kept its V6, but that six-cylinder got nice power and is now 353 hp strong. Above that, as before, is the Cayenne S. It no longer has a 440 hp 2.9 V6 like the model before the facelift, but a powerful V8 that kicks it up to 474 hp. Plug-in hybrid E-Hybrid also improved significantly. With 470 hp, that plug-in is only marginally stronger than the E-Hybrid was before, but it did get a 40 hp stronger electric motor and a considerably larger battery pack that makes a greater electric range possible. What about the Cayenne Turbo? It won't come back. At least, not without a plug. Instead, Porsche is supplementing the Cayenne and Cayenne Coupé range with the Turbo E-Hybrid. That is immediately the strongest Cayenne ever.
The new Porsche Cayenne Turbo E-Hybrid is an SUV executioner in every way. In the nose is a thoroughly modernized variant of the 4.0 V8 with two turbos from the Cayenne Turbo before the facelift in which it was good for 550 hp. In the updated Cayenne, the eight-cylinder generates 599 horsepower. That machine is supported by a 176 hp electric motor that raises the system power to a staggering 739 hp and 950 Nm. With that power, the Porsche Cayenne Turbo E-Hybrid hurtles to a speed of 100 km/h in 3.7 seconds. Its top speed: is 295 km/h. Oof.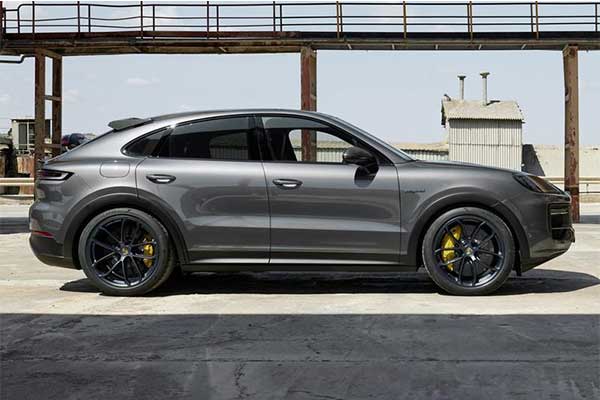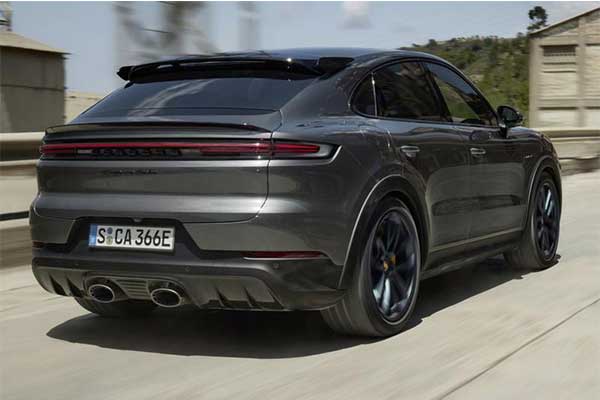 The Cayenne Turbo E-Hybrid not only has the electric motor of the E-Hybrid but also its new battery pack. This means that the Porsche Cayenne Turbo E-Hybrid also has a 25.9 kWh battery pack under the floor of the luggage compartment. That hefty package makes an electric range of up to 82 kilometers possible. Naturally, an 11-kW on-board charger is included. Are the Turbo E-Hybrids just E-Hybrids with a more powerful petrol engine? No. The Turbo E-Hybrids have adaptive air suspension and Torque Vectoring Plus as standard. Dynamic Chassis Control and a co-steering and counter-steering rear axle are also optional, just like with the E-Hybrid without Turbo.
You can spot the Turbo E-Hybrid via its larger air intakes and air blades. which are painted in high-gloss black. The wheel arches and rear fascia are both painted body color and the brake calipers are finished in red. Two brushed aluminum tailpipes are sure to sound fantastic, unless, of course, the car is running in electric mode.