Pres. Buhari Inaugurates New Kawo Bridge, Recalls How His Car Was Almost Bombed Near It In 2014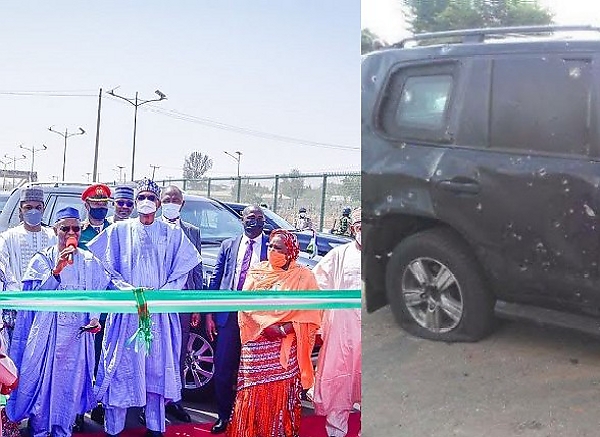 Pres. Buhari inaugurates new Kawo Bridge, recalls how was almost bombed near it while travelling to Katsina in July 2014.
Despite the massive explosions, the armour on the luxury "Road Tank" was able to safeguard the then-presidential aspirant.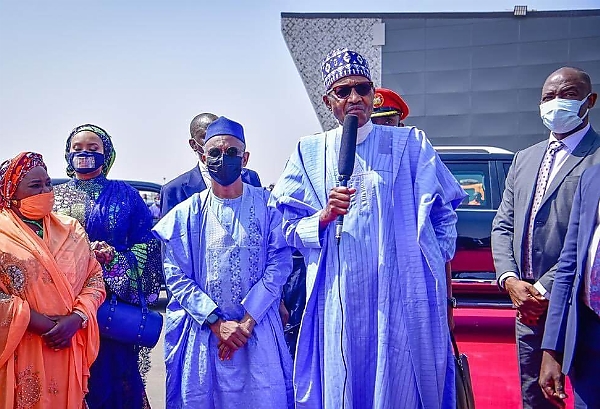 President, Major General Muhammadu Buhari (retd.), on Thursday inaugurated new projects executed by the administration of Governor Nasir el-Rufai during his two-day official visit to Kaduna State.
While inaugurating the newly constructed Kawo bridge, the President recalled how he was almost bombed near the bridge while travelling to Katsina in July 2014.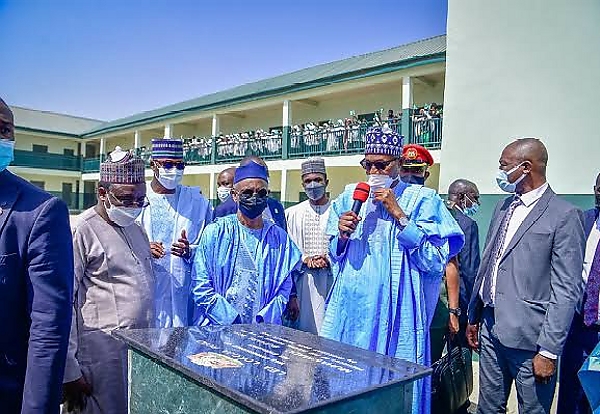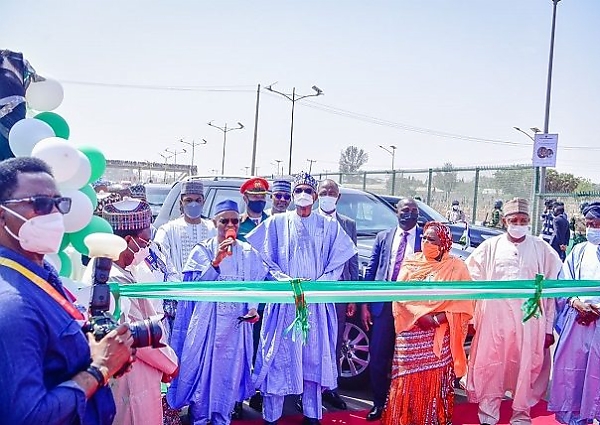 Buhari said :
"They wanted to blow me (up). But my escort somehow stopped them. Before we came to this bridge, they became so desperate and there was a small market or something like that here.
"They exploded the device (bomb). God protected us and here I am again. Thank you very much, Your Excellency, and remarkably, you became my governor. I don't think I have any input (in your becoming the governor)."
Despite the massive explosions, and possible gunshots from machine gun fire, the armour on his luxury "Road Tank" was able to safeguard the then-presidential aspirant.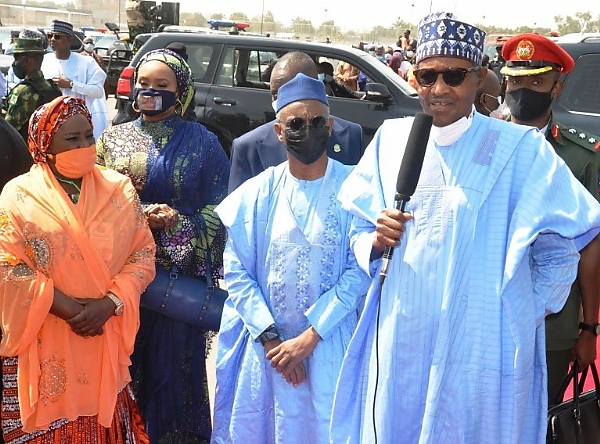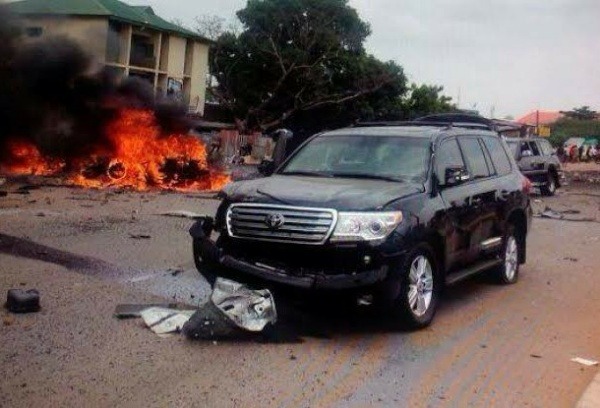 The aftermath of the attack on the convoy of Buhari while he was still a presidential aspirant shows a bullet-riddled and dented vehicle.
According to Buhari, the aim of assailants who came in a fast moving vehicle was to take his life.
In a short statement, Mr. Buhari said he was the target of the bomber.
"I was personally involved in a clearly targeted bomb attack today along Ali Akilu Road; Kawo-Kaduna at about 2:30 pm on my way to Daura,"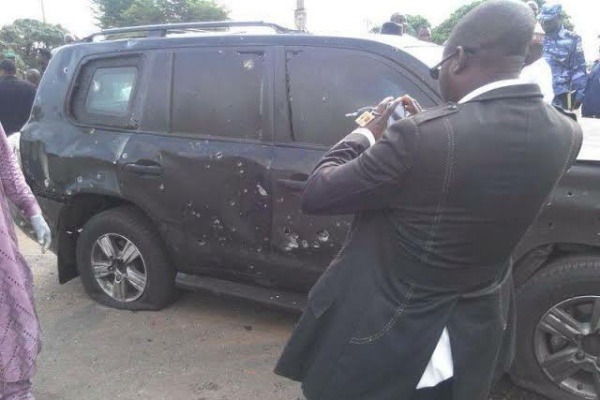 "The unfortunate event, clearly an assassination attempt, came from a fast moving vehicle that made many attempts to overtake my security car but was blocked by my escort vehicle.
"We reached the market area of Kawo where he took advantage of our slowing down and attempted to ram my car and instantly detonated the bomb which destroyed all the three cars in our convoy".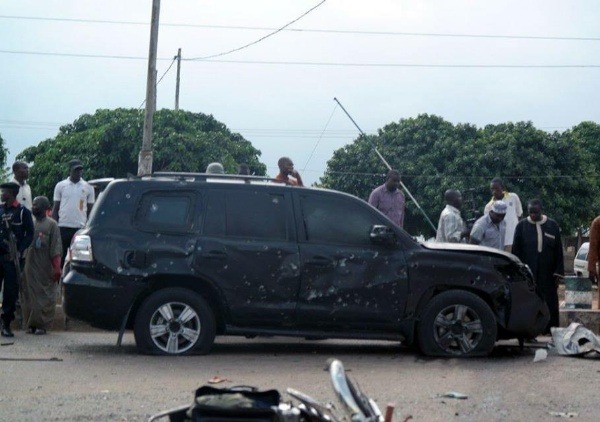 The then opposition leader said when he came down from his bulletproof SUV, he saw many dead bodies littered around.
"They were innocent people going about their daily business who became victims of mass murder"
Then, El-Rufai alleged that the attack was planned by the then-President Goodluck Jonathan's administration due to Buhari's criticism of the government.