Throwback : Alleged Assassination Attempt, See The Remains Of Bulletproof Car That Saved Buhari's Life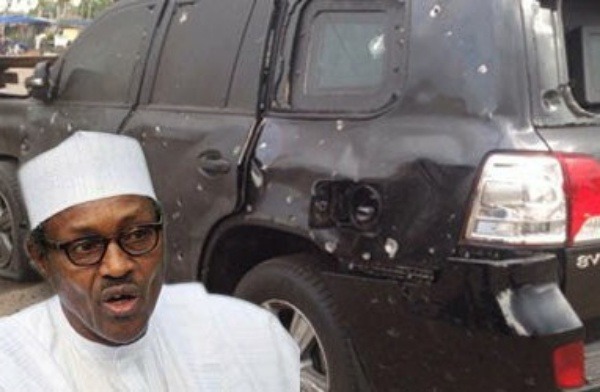 Despite the massive explosions and machine gun fires, the then presidential aspirant Muhammadu Buhari's bulletproof car was able to safeguard his life.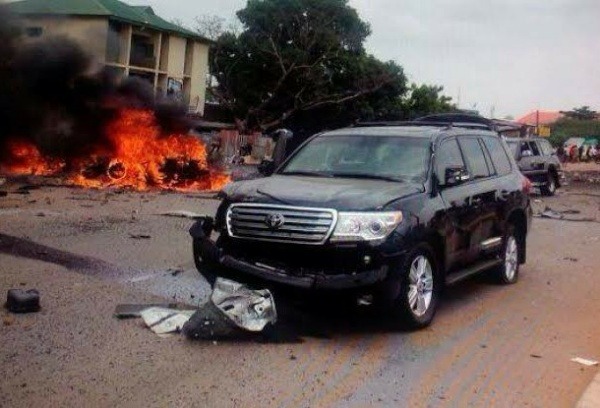 The month of July will mark the 6th anniversary of the day Muhammadu Buhari survived an alleged assassination attempt on him.
The aftermath of the attack on the convoy of Buhari while he was still a presidential aspirant shows a bullet-riddled and dented vehicle.
According to Buhari, the aim of assailants who came in a fast moving vehicle was to take his life.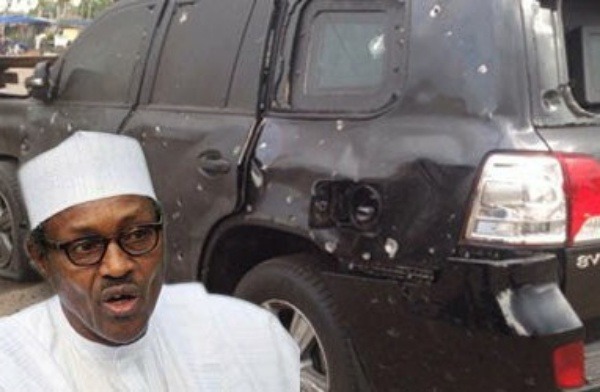 In a short statement, Mr. Buhari said he was the target of the bomber.
"I was personally involved in a clearly targeted bomb attack today along Ali Akilu Road; Kawo-Kaduna at about 2:30 pm on my way to Daura,"
"The unfortunate event, clearly an assassination attempt, came from a fast moving vehicle that made many attempts to overtake my security car but was blocked by my escort vehicle.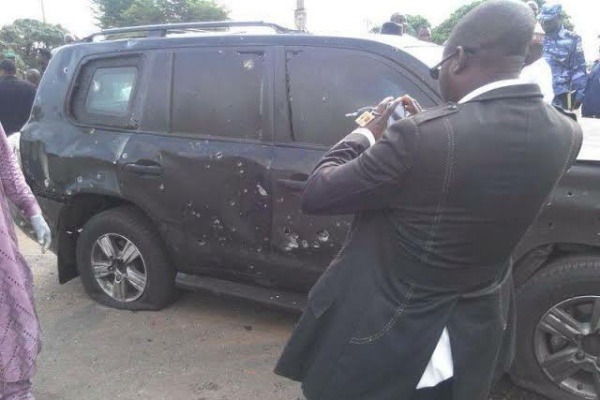 "We reached the market area of Kawo where he took advantage of our slowing down and attempted to ram my car and instantly detonated the bomb which destroyed all the three cars in our convoy"
The then opposition leader said when he came down from his bulletproof SUV, he saw many dead bodies littered around.
"They were innocent people going about their daily business who became victims of mass murder"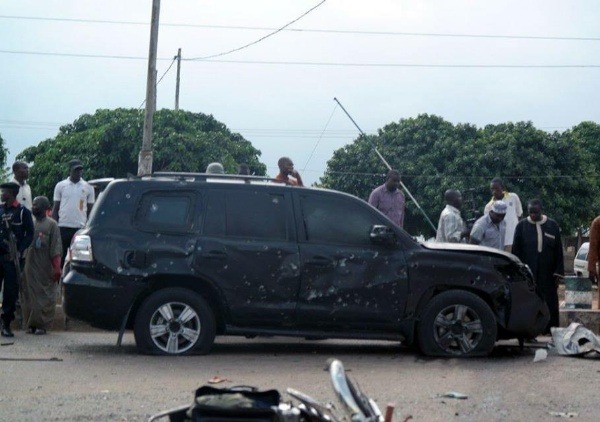 Despite the massive explosions, and possible gunshots from machine gun fire; the armour on the luxury "Road Tank" was able to safeguard the then-presidential aspirant.
Buhari added that :
"Thank God for His mercy, I came out unhurt, but with three of my security staff sustaining minor injuries. They have since been treated in hospital and discharged"
El-Rufai alleged that the attack was planned by the then-President Goodluck Jonathan's administration due to Buhari's criticism of the government.