Bulletproof Car Saves Mexico's Police Chief After Dozens Of Heavily Armed Assassins Attacked His Convoy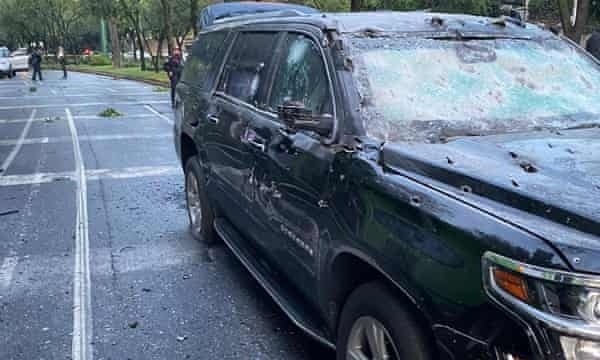 Bulletproof Car saves Mexico's Police Chief after dozens of heavily armed assassins attacked his convoy.
The armored SUV was riddled with bullets.
The attack left two cops and a civilian dead, while the police chief suffered three bullet wounds.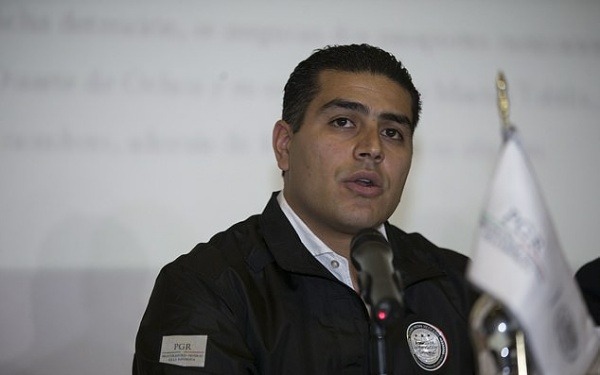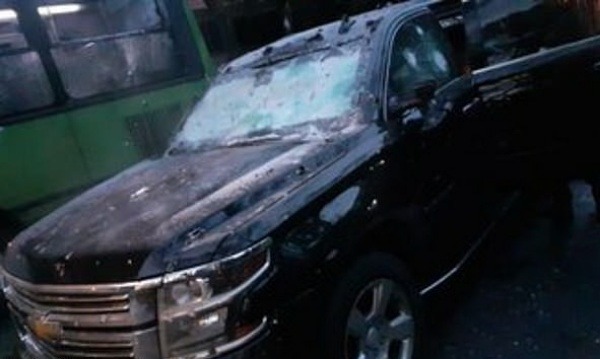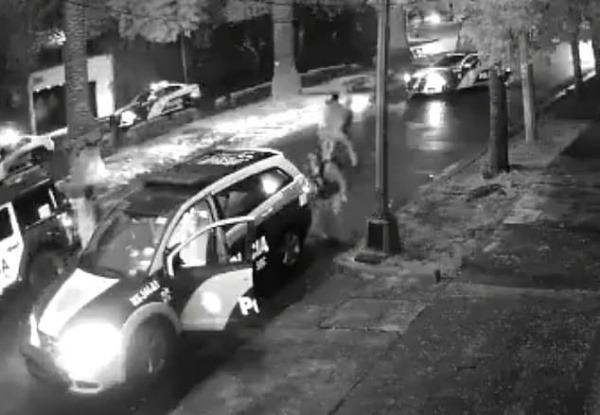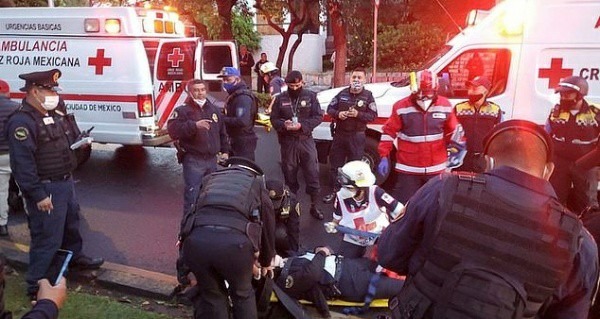 Shocking CCTV footage has captured the moment that heavily armed 'Jalisco Cartel' gunmen ambushed Mexico City's police chief with sniper rifles and grenades.
In the grainy video released, a truck and another vehicle were seen pulling up and heavily armed men getting out at about 6.30 am.
The attack left two cops and a civilian dead in city's most upmarket neighborhood on Friday.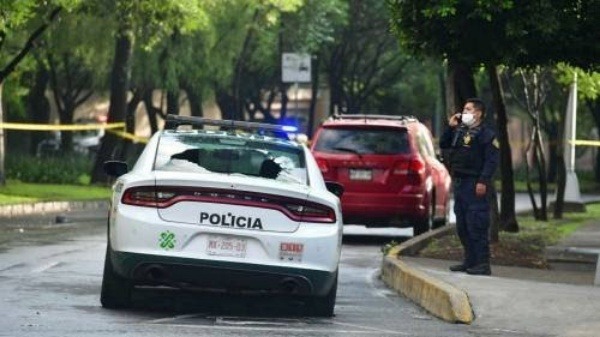 The police chief, Omar García Harfuch, also suffered three bullet wounds during the ambush.
The armored SUV that the police chief was traveling in was riddled with bullets during the attack. The SUV was seen roped off by police.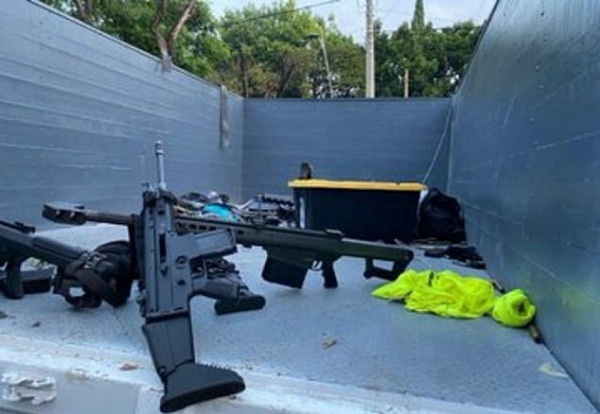 Photographs from the scene also showed a truck with a number of rifles in the back. The rifles were left behind by the gunmen after the ambush.
Police said in a statement that gunmen armed with .50 caliber sniper rifles and grenades exchanged fire with the police chief security detail.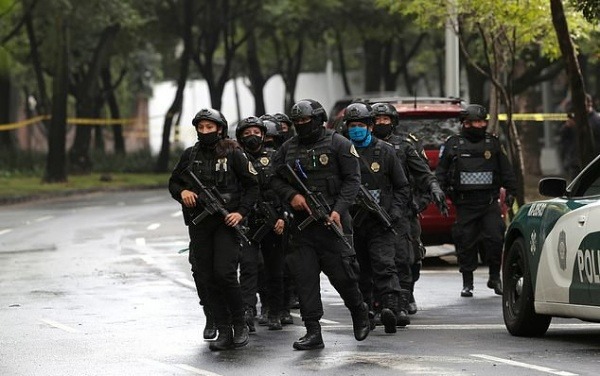 Hours after the attack, Harfuch, in a tweet, blamed his injuries on the Jalisco New Generation Cartel. The gang is renowned as one of the most violent in the country.
The attack on Garcia Harfuch was the first on a top police in Mexico City since 2008.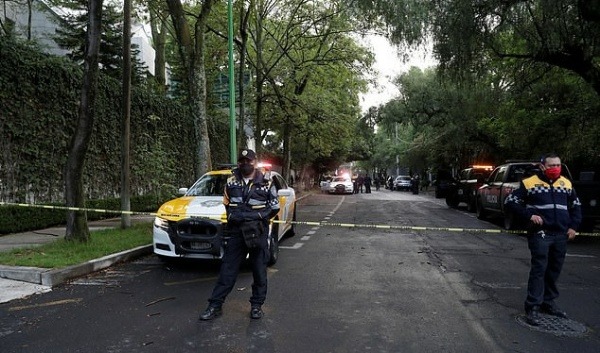 Twelve years ago, the Federal District's Public Security, Amaya, was targeted by the Sinaloa Cartel in a failed car bombing.
As of Friday afternoon, investigators were working on recovering more than 100 bullet casings and one grenade that did not explode.