Part Of Lagos-Ibadan Expressway To Be Partially Closed For Integrity Test On Kara Bridge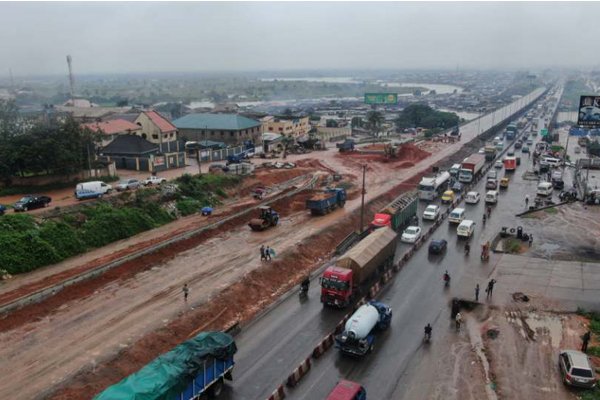 There will be a partial closure of the Lagos-Ibadan expressway in order for integrity test on the Kara Bridge to be carried out.
The integrity test on the Kara Bridge became necessary following the recent fire incidence on the Bridge.
The fire incidence also resulted in multiple accidents on the bridge.
In order to determine that the mishap on the bridge did not cause the structural defect, the federal ministry of works and housing will carry out integrity test on the bridge.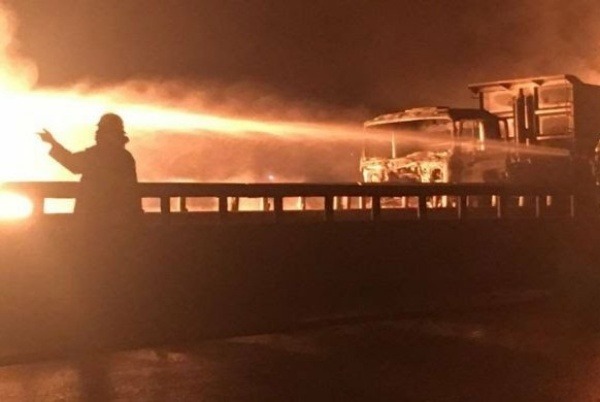 This announcement was contained in a statement signed by the Federal Controller of Works, Lagos, Engr. Olukayode Popoola.
According to the statement, the test will take place between Saturday 27th June 2020 and Sunday 28th June 2020. The test would be carried out on the Ibadan bound carriageway.
"The test operations will necessitate the narrowing of the Ibadan bound carriageway to two lanes only", the statement read.
"The monitoring public is enjoined to exercise caution at the diversion point and maintain the appropriate speed limit.
"For the avoidance of doubt, the integrity test on the Kara Bridge will not require the total closure of the bridge",
"Please bear with as the government takes proactive steps to avoid any disaster on our roads", said Popoola.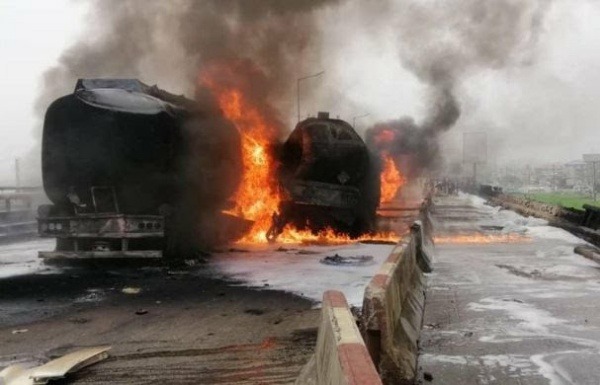 The statement also revealed that officials of the Federal Road Safety Corps (FRSC) and the other traffic control agencies will be on the ground to ensure compliance to all traffic regulations.
The fire incidence on the Kara Bridge occurred in the early hours of last Sunday. It happened after three fuel tankers loaded with petroleum products exploded on Kara Bridge.
The fire, which resulted from the explosion of the two-ladened tankers, later affected another tanker and a trailer. This led to a heavy traffic jam on both sides of the Lagos-Ibadan Expressway.