Assassination Attempt : Damaged Oshiomhole's Bulletproof SUV After A Trailer Rammed Into His Convoy (Photos)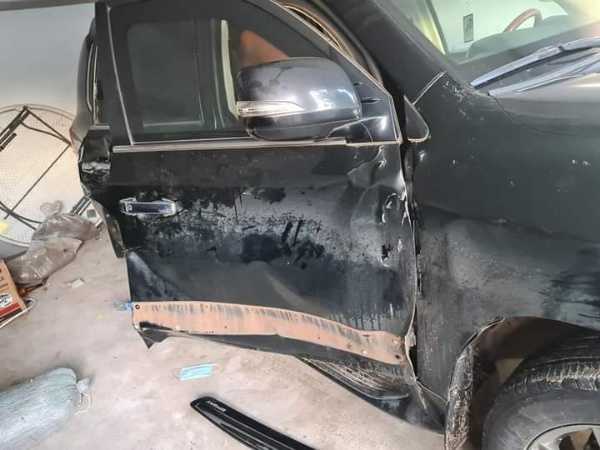 Adams Oshiomhole's bulletproof Lexus LX570 SUV was badly damaged during an alleged assassination attempt on Tuesday.
A trailer reportedly crashed into Oshiomole's convoy while he was on his way to a political rally in Edo. 
Two policemen lost their lives in the incident. The injured are receiving treatment in an undisclosed hospital.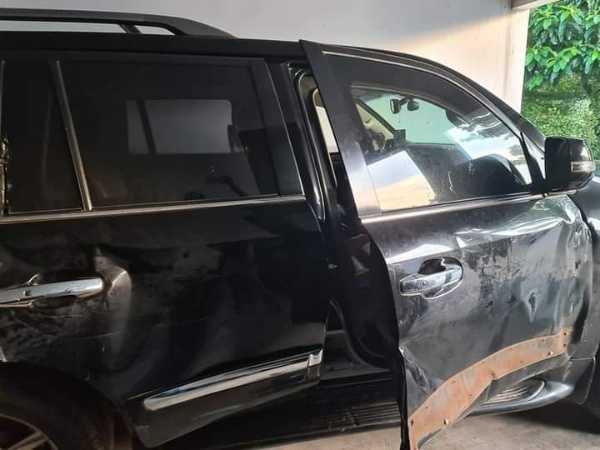 Former Edo State Governor, Adams Oshiomhole narrowly escaped death by the whiskers on Tuesday when a truck rammed into the middle of his convoy.
The incident occurred while Oshiomhole was going to a political rally in Usen, Ovia South-East Local Government Area. The crash has been described as an assassination attempt on the life of former APC chairman.
According to reports, the incident occurred when an out-of-control articulated vehicle veered off its course; before crashing into the Toyota Hilux conveying 7 policemen.
The trailer also allegedly rammed into the Sports Utility Vehicle ferrying the former APC chairman, causing substantial damage to his car.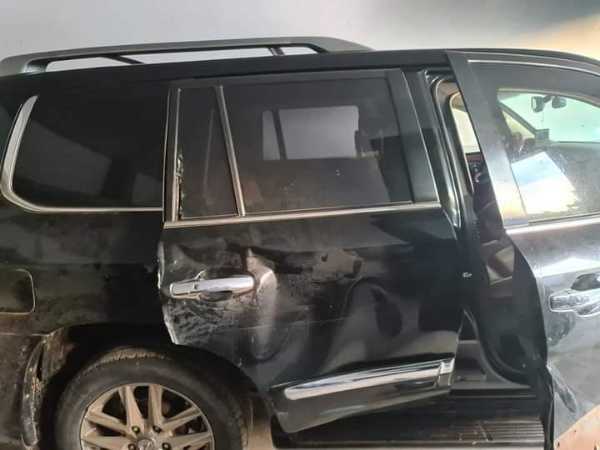 Two policemen in Oshiomhole's convoy lost their lives while the seriously injured are receiving treatment at an undisclosed hospital.
Oshiomhole, who was riding in his bulletproof Lexus LX570 SUV, was not injured during the incident. He described the crash in a statement as a clear case of assassination attempt on his life.
"Without prejudice to police investigations, eyewitnesses account of the incident suggest, and we believe rightly too, that this was an assassination attempt, targeting Comrade Adams Oshiomhole"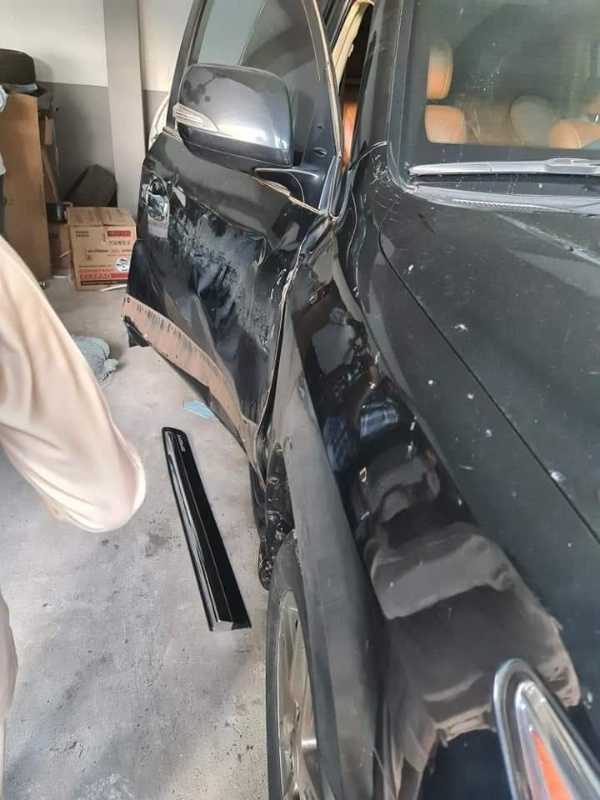 Reacting to the incident, candidate of the All Progressives Congress in the Sept. 19 Edo Governorship election, Pastor Osagie Ize-Iyamu; also alleged that the crash was a deliberate attempt on the life of Oshiomhole.
"The circumstances of the crash were indeed curious and have left us deeply concerned, as the truck responsible for the crash, according to witness accounts of those in the convoy and other road users, appeared to have deliberately rammed into the convoy in what could reasonably be interpreted to mean an attempt on the life of Comrade Adams Oshiomhole"