Baseball Player Aroldis Chapman Takes Delivery Of His Insane $150,000 Custom 6-wheel Jeep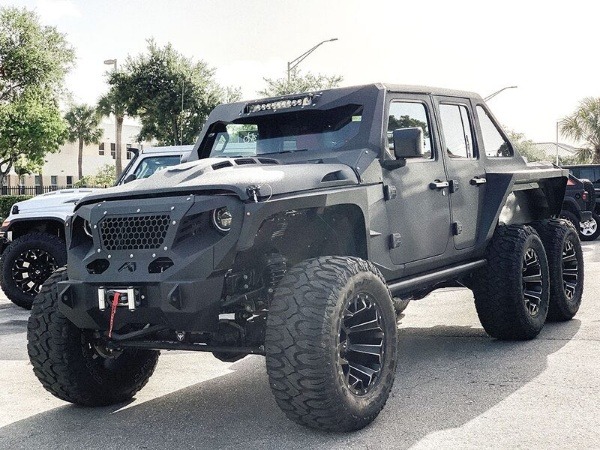 New York Yankees player Aroldis Chapman takes delivery of his insane $150,000 custom 6-wheel Jeep.
This custom kevlar-coated monster is huge and "unstuckable" while off-road.
The jeep is an alternative to six-wheelers likes Mercedes-AMG G63 6×6, Brabus Mercedes-AMG G63 6×6 and the F-150 Raptor-based VelociRaptor 6×6.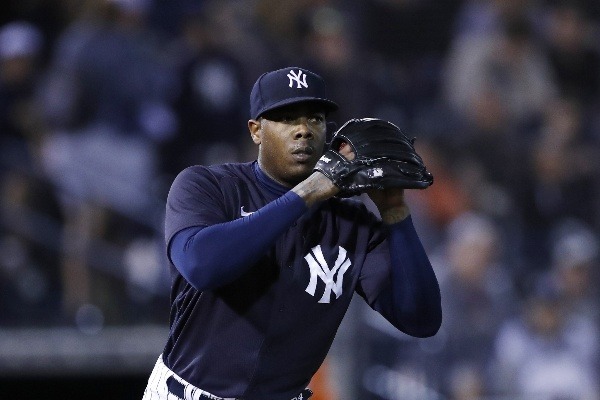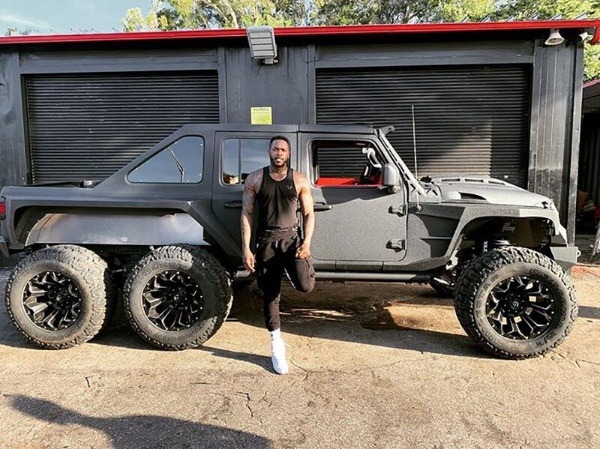 Cuban-born American professional baseball pitcher for the New York Yankees, Aroldis Chapman, has taken delivery of his insane custom kevlar-coated 6-wheel Jeep.
The MLB star received his ludicrous custom 6-wheeled Jeep nearly two months after ordering the "Beast" from South Florida Jeeps in Ft. Lauderdale.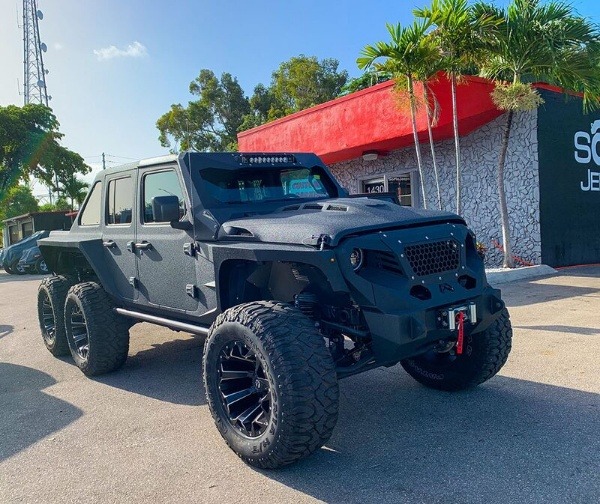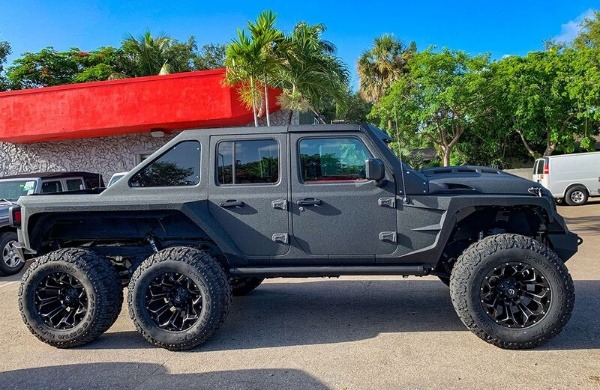 According to South Florida Jeeps, this ridiculous 600 horsepower SUV started out as a cut-in-half Jeep and took 60 days to build by hand.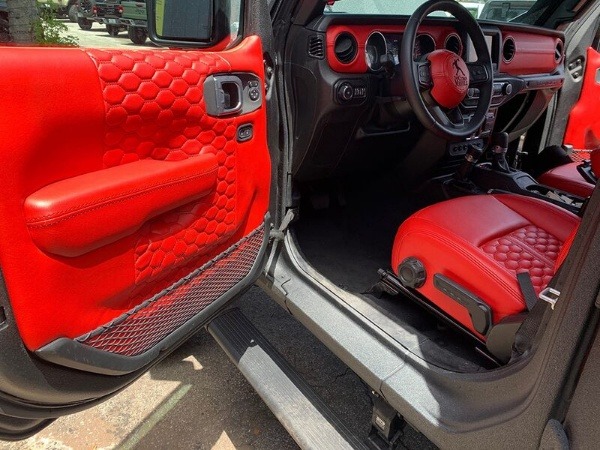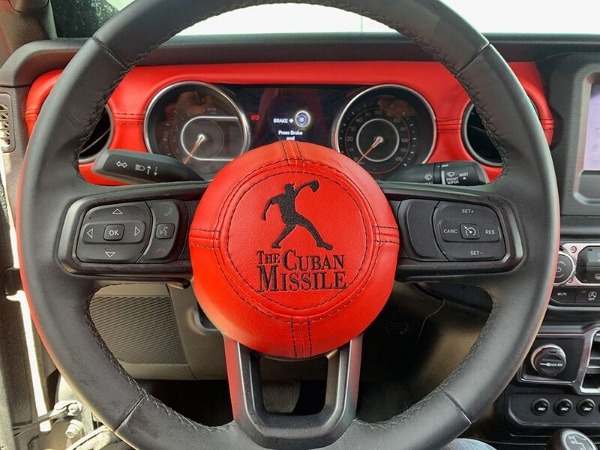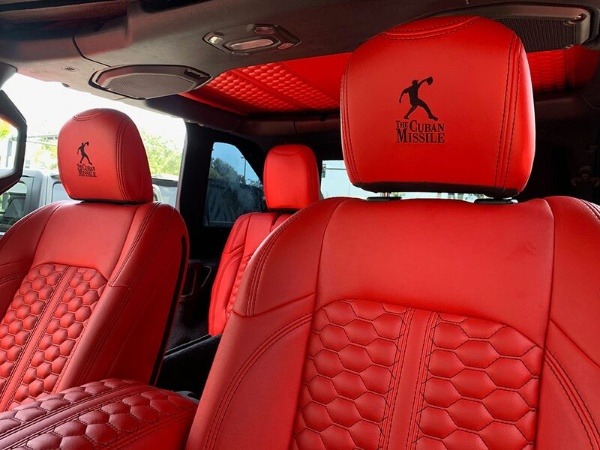 South Florida Jeeps said :
"The thing is an absolute monster," it is also "unstuckable" while off-road, and "It's huge, it's loud and it's just offensive to all the senses."
Inside, the blood-red interior has custom features like Chapman's "Cuban Missile" logo.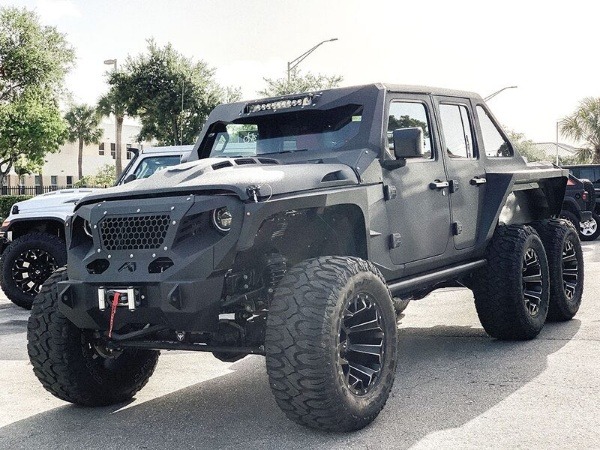 Commenting on its new creation for Chapman, South Florida Jeeps owner said :
"He came and test drove it the other day. He doesn't speak a whole lot of English, but he was smiles from ear to ear."
South Florida Jeeps boss also said the 6×6 cost Chapman around $150,000, which is about ₦58 million. This is a small price for Chapman who just signed a 3-year, $48 million contract with the NYY.