Keke Napep Transformed To A Living Bufalino! (Photos)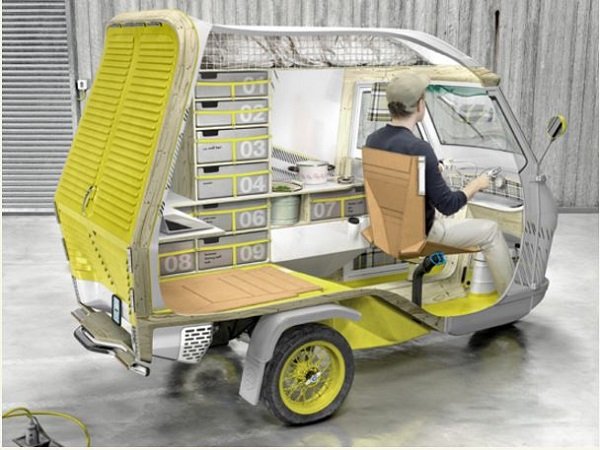 Amazing what a German designer has done with a Keke Napep. Cornelius Comanns is the designer's name and he has named this mind blowing invention of his..  the "Bufalino". According to him, the idea behind the Bufalino is to offer absolute flexibility during periods of travel.
The most amazing aspect of this tricycle is its interior. It comes with:
A bed
2 seating units
A cooking zone
A basin
Storage space
A water tank
A refrigerator
Like seriously guys would you get this if it were to be shipped to Nigeria?