Mixed Reactions Trail Nigerian Comedian, Anointed Aboki, As He Rides In Style With Bride To Church In A Tricycle (PHOTOS)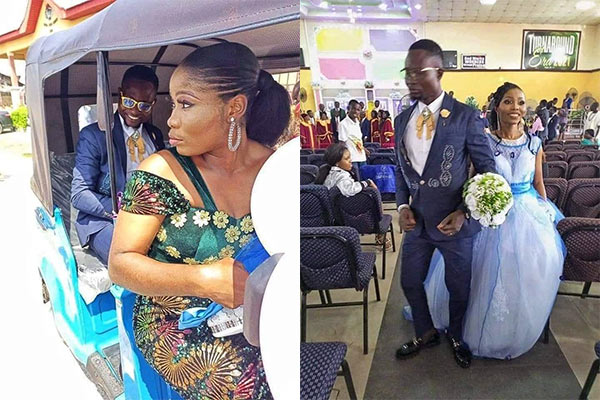 Mixed reactions trail Nigerian Comedian, Anointed Aboki, as he rides in style with bride to church on his wedding day in a tricycle.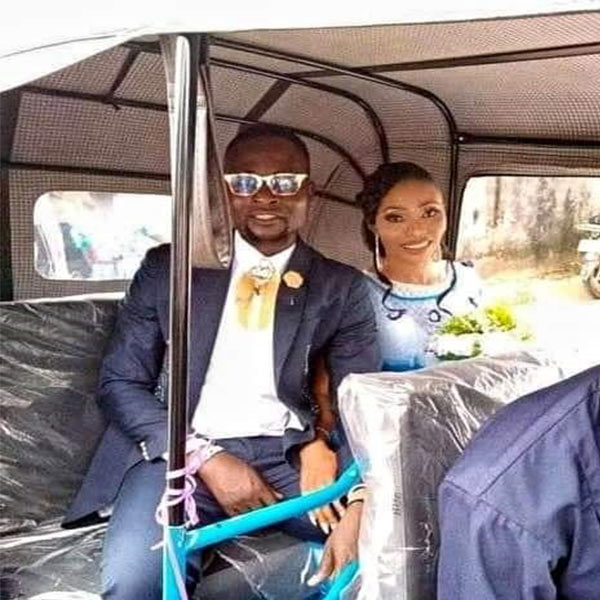 Mixed reactions have trailed the wedding pictures of Nigerian comedian, Anointed Aboki, after he his his bride arrived at the church in a tricycle, popularly known as Keke Marwa.
This weird incident happened last Sunday at the Living Faith Church in Oleh, Delta State. Pictures shared shows the moment when Aboki and the bride arrived at the venue in a tricycle.
While some commended the initiative suggesting that it's a way to cut down unnecessary expenses, others were of the opinion that for the fact that he is a comedian, he should not have turned a serious event of his life like that, to another afternoon of a thousand laughs.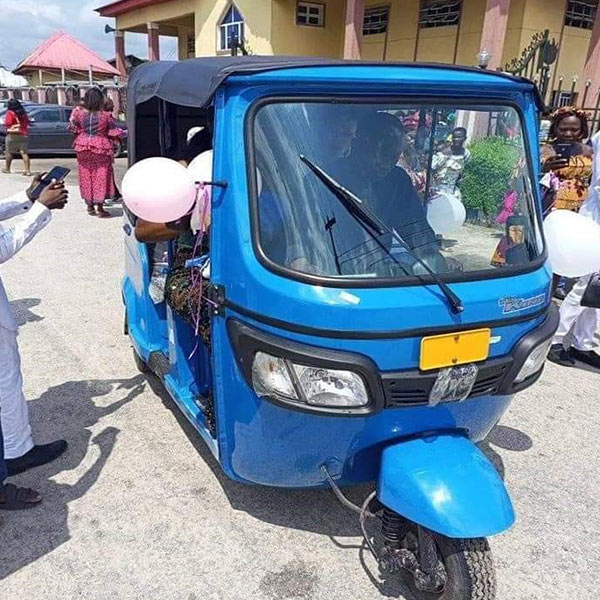 See reactions from Nigerians:
Reacting to the pictures, a user believes he is only craving for attention "or perhaps, it was part of his comedy contraptions."
Another user finds the setting "Very simple" while a third user said "No need for all those convoys.
But is this not the same guy called aboki for Christ?"
Another user stated that "I hope it's not something they'll regret when they look at their wedding photos in 5 years time
I don't want to hear conversations like … Useless man …You dat made me arrive at our wedding in a keke…..
I know everything is Vanity…But even if I'm going to hell …I will never arrive there in a keke…Never."