Report: Next-Generation Lamborghini Urus To Become An Electric SUV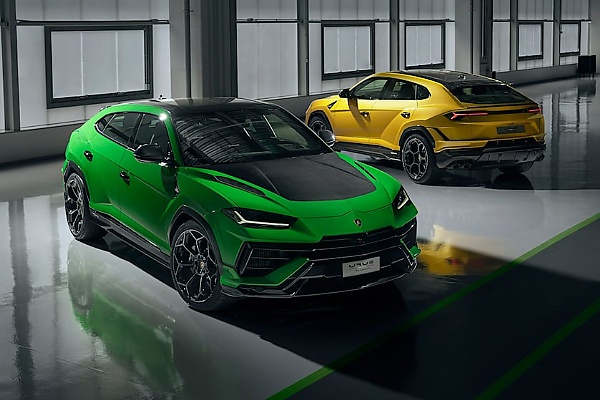 Lamborghini's most popular model is going fully electric before the decade is out. Raging Bull CEO Stephan Winkelmann said that a battery-powered version of the best-selling Urus will arrive in 2029.
The Italian automaker has laid out general plans for its transition to an electric future before but never in this detail. We knew that it was hoping to introduce its first hybrid this year and that's going to happen later this month when it unveils the successor to the Aventador. It also wants to have an entirely electrified lineup by 2025.
"In '28 and '29 we will have our first two BEVs," Winkelmann is quoted as saying. "We will have a fourth model, so today we have three models. It will be the first one to be completely a BEV car in 2028. And then in 2029, there will be the new Urus."
Lamborghini is wise to convert its best-selling model overall, the Urus, to electric. However, waiting until nearly the end of the decade might be costly. Several automakers – like Tesla – already have high-performance, long-range SUVs, with more due out in the next few years.
As for the Lambo's pure battery electric Urus successor, it's still too early to know which platform it'll utilize. We wouldn't be surprised if parent company VW Group supplied an architecture once again. The Urus rides on VW's MLB Evo platform which also underpins the Porsche Cayenne and Bentley Bentayga.