Residents In Yaba Cry Out As Govt Refuses To Reopen Closed Roads 2 Months After Renovation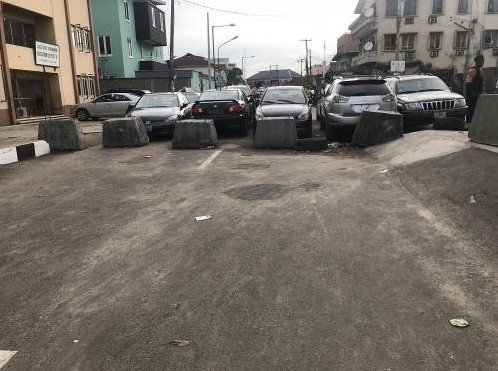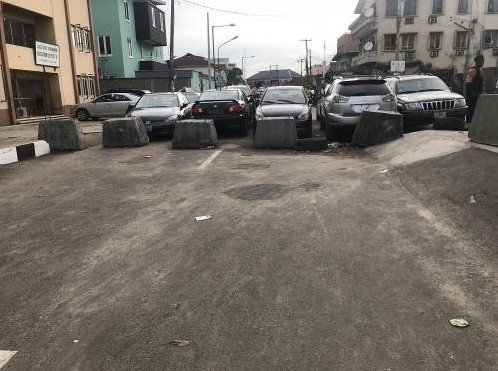 According to Sahara Reporters, residents of Tokunbo and Ishola streets, off McEween Road, Yaba, in Lagos, are unhappy with the continuous closure of the roads two months after their construction was completed.
According to residents, who spoke with SaharaReprters on Wednesday, the roads were completed in August but the Lagos State Government blocked all entrances to the road to deter residents and motorists from using it, pending the commissioning by the state.
The roads are part of the 181 roads the Lagos State Governor, Akinwunmi Ambode, promised to construct across all the 20 Local Government Areas (LGAs) and 37 Local Council Development Areas (LCDAs) of the state.
Speaking about the continuous hardship faced by residents due to the closure, Johnson Shodipe, a resident of Tokunbo Street, expressed gratitude to the state government for renovat the road but the post-renovation closure as "unnecessary".
"We were very happy when they came sometime in January to construct this road, but they have completed construction about two months ago and they still will not allow vehicles to pass," he said.
I Intentionally Bashed A car To Get Help, But None came – Lagos Lawyer Attacked By Traffic Robbers
"We understand the stress we had to go through while the construction was going on, but what do we call this one? We heard they are keeping people away from the road until it's time to commission it. I think that is very unnecessary. If they are stopping people from using a small road like this one because of commissioning, what will they do when they build bridges? I don't know but closing this road is inconveniencing people."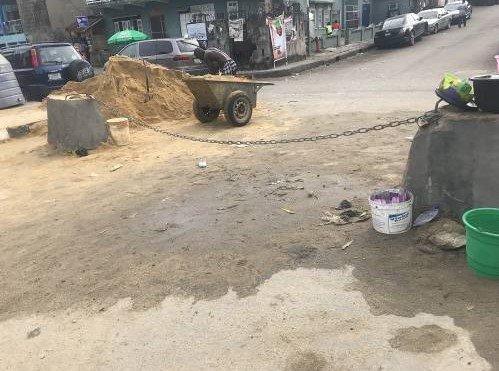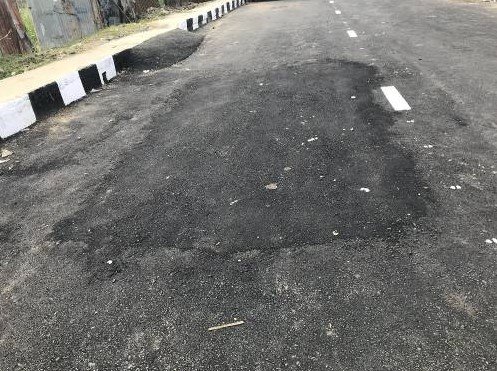 Another resident, who simply identified herself as Alhaja, decried the inaccessibility of the road, stating: "This is Ishola Street, and as you can see, they have used those heavy concrete block and chains to stop vehicles from entering. Those with cars have to park very far way and trek to their houses. We have had issues where things were stolen from people's cars because they parked in unsafe places."
A lot of people are complaining. Hospitals, schools, businesses are feeling the full impact of the barricaded roads. Things are getting out of hand and it's really affecting their businesses. Those going to school or the hospital located there have to park miles away and continue the rest of their journey by trekking.
Shatta Wale Buys A Mercedes Benz After Sarkodie's Diss Track; Gives It "Advice" Custom Plate
When SaharaReporters contacted the Lagos State Ministry of Works to know why the road was still inaccessible, the ministry declined to comment, stating that the road is under the control of the Yaba Local Government.
Sahara reporters claimed they also visited the local government for comments, but an official of the information unit and the director in-charge of the roads in the LG, whose full names were not disclosed, both refused to comment