I Intentionally Bashed A car To Get Help, But None came – Lagos Lawyer Attacked By Traffic Robbers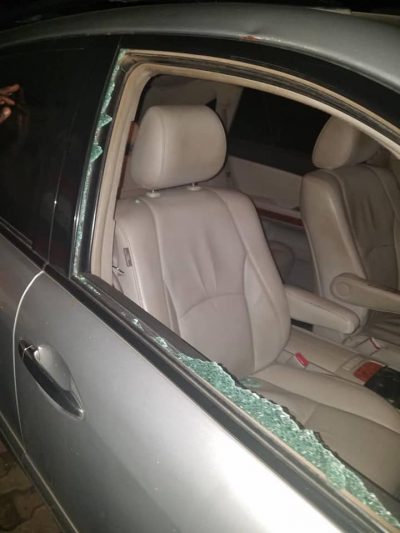 A Facebook user with the account name Temitope Margaret Ajayi-Salami, shared her experience while on Lagos traffic. She narrated how she tried getting other road users attention by bashing a car ahead of her, but no one  came out.
She was in the car with her friend when they were attacked by traffic robbers.
Read her story below;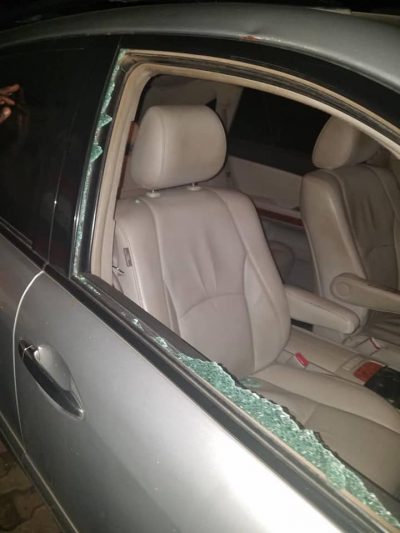 A week ago, I started my day in a good way as usual, went to my Oga's office in surulere to round up preparations for the lunch meeting with the British High Commissioner. While I was there, I engaged one of his employees on insurance for better understanding because my Oga heads an insurance broking firm and I told him about my insecurity with the 3rd party I did with the car and I requested him to give me a quote for all kind of insurance ahead of when I'm financially bouyant..lol..little did I know what the devil had in plans for a child of God.
After the nice time with the High Commissioner, my friend Arawole Abisola and I left the venue around 6pm and as usual, there was traffic but a moving one. I wanted to go through costain but it was congested, so I went straight to pass stadium then GBAM traffic started at the extension point of those coming from apapa to link eko bridge.. then I saw a bike man with a passenger by my extreme right and my thoughts immediately was that they wanted to rob but then again I never thought they would come to me.
Russian President, Putin, Personally Takes Egyptian President For A Ride In Aurus Senat At Sochi Autodrom (Photos & Video)
They approached the car I immediately, we rolled up then the banging started…it was like a movie..lol..one of the robbers started hitting the front passenger window to break the glass but after 4 failed attempts, he decided to use his gun to break it eventually…thank God the glass didn't enter our eyes o…then the screaming and shouting started..help! Help! but as usual everyone to himself.
We were helpless and I remembered my sister Adewunmi F'olounso Yesufu experience so I decided to hit the car in front of me but for where lol he didn't even come down to check his car for any damage…as the traffic moved, they followed us..they threatened to shoot if we didn't comply but God was with us, the courage wasn't natural.
God bless you Bisola😍😍 smart somebody she had her Camera in the bag worth hundreds of thousands but they were unable to rob us except for the charger that refused to drop when she emptied her bag on the floor of the car…the guy pulled her by her dress but yet she kept insisting we had nothing..at a point I opted to give them my small phone she looked at me and said 'Cuties eru wa ko kin se eru ole' (our property isn't for the thieves).. then another bike passed after about 4mins with 3 guys on it and realised we were been robbed, they stopped the bike man so as to rescue us and immediately the robbers saw them, they fled!
It was like a Nollywood action movie lol…
They wanted to rob women who struggle to make ends meet, they threatened to kill mothers to amazing children, they harassed us, they frightened us, they broke the glass, they injured us (through the broken glass), but in the end God pass devil..we scaled, we conquered, we are blessed. Eki wa ku orire o..
Eni ti ori mi ko ri ise olorun…i am grateful Lord for your protection..