Rotimi Amaechi Takes Delivery Of New Trains In China (PHOTOS)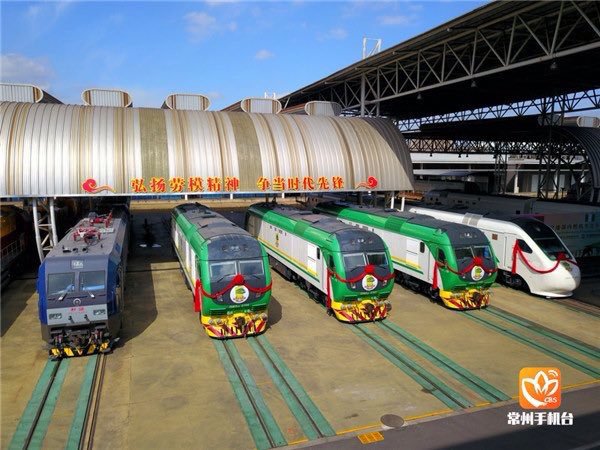 Yesterday, Rotimi Amechi, the Minister of Transportation, took delivery of the first batch of new trains for Nigeria railway projects.
The trains – 2 Motored Cars and 4 Locomotives – were built by China Railway Construction Corporation Limited. CRCC is a Chinese Government-owned company.
According to the Minister, work is ongoing on the 2nd batch of trains. The plans are to connect and unite the entire country by rail.
Also earlier in the month, the Minister of Transport signed a contract with CRCC to build a major new railway linking the capital Abuja to the port city of Warri, a distance by air of approximately 440km.
The project worth is $3.9bn. It would be a public-private partnership, with Nigeria providing an equity stake of 15%, CRCC an equity stake of 10%, and the remaining 75% borrowed from Cina's Export-Import (Exim) Bank.
The project includes the construction of a new port at Warri, reports said. CRCC will operate the railway and the port to recover its investment.
Heading south from Abuja, the line will pass through the city of Baro. Lokoja in Kogi State will also get a branch line.
According to Amechi, "The entire railway for now in Nigeria is constructed 100 per cent by the CRCC,"
"I think that the good working relationship we have had with the CRCC is the reason we have not been able to engage other companies."
The new trains will be in Nigeria soon.
See the photos of the trains and the handover ceremony below.