Sanwo-Olu Tours Red Line Stations, Importers Abandon Thousands Of Cars At Seaport, Anambra Visits LAMATA, Customs Intercepts Bullion Van
Anambra visits LAMATA, Customs intercepts Bullion Van, Sanwo-Olu tours Red Line Train Stations, High Exchange Rates : Importers abandon thousands of cars at Seaport, news in the past week.
Anambra Visits LAMATA To Learn About Sustainable Transport Planning And Implementation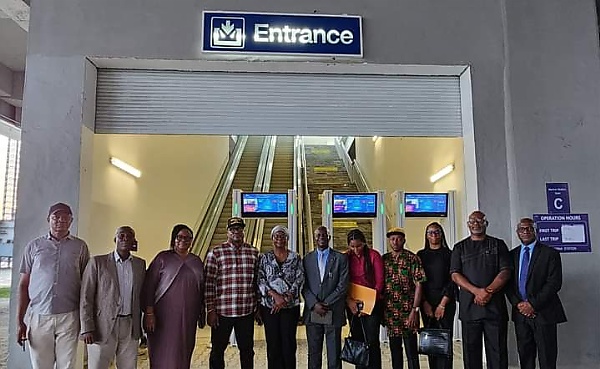 In the quest for best practice in regulated public transport implementation, the Anambra State Government has visited the Lagos Metropolitan Area Transport Authority (LAMATA) to learn about sustainable transport planning and implementation.
The team, led by Anambra State Commissioner for Transport, Hon. Patricia Igwebuike, was received by Director of Rail, Mr. Olasunkanmi Okusaga on behalf of the Managing Director, Engr. Mrs. Abimbola Akinajo.
Hon. Igwebuike stated that Lagos state remained a trail blazer in public transportation and expressed the hope that LAMATA would greatly assist the state achieve its vision.
Customs Zone C Intercepts Goods Worth N1.6B In Two Months, Including Armored Bullion Van
In its drive to curb smuggling within its areas of jurisdiction, the Nigeria Customs Service (NCS), Federal Operations Unit, Zone 'C' has intercepted goods with a Duty Paid Value (DPV) of N1.6 billion.
The Unit also arrested nine suspects concerning the seizures within the period under review (July 25 to September 23 2023).
Items intercepted includes Cannabis Sativa, Explosives' Raw Materials, Smuggled Foreign Parboiled Rice and Tomato Paste, 5,737 pieces of used Pneumatic Tyres and 1 unit of armoured Bullion Van.
"The armoured Bullion Van without customs documents and End User Certificate was intercepted along the Okada/Benin Expressway", he said.
Sanwo-Olu Tours Lagos Red Line Train Stations, Orders Cleanup Along The Corridor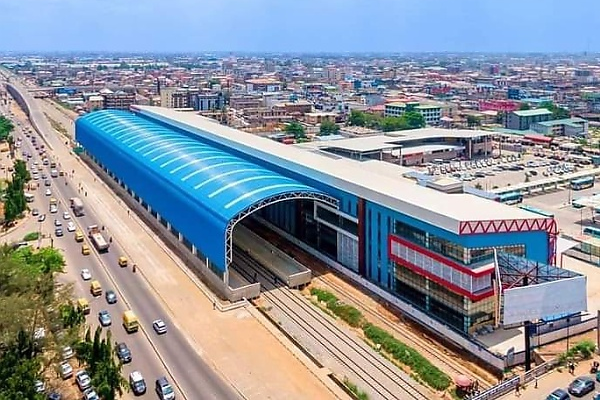 Governor Babajide Sanwo-Olu, on Wednesday September 27th 2023, undertook a comprehensive inspection of the Red Line Rail infrastructure, traversing the major stations of the rail project from Agbado to Oyingbo.
Sanwo-Olu, who was joined by the Deputy Governor, Dr. Obafemi Hamzat, and members of the State cabinet, kicked off the tour at Agbado, stopped at the Iju and Agege terminals as well as the Ikeja Mega station and finally at the Yaba station of the Red Line.
Beside, Sanwo-Olu inspected retrofitting work on Talgo train coaches waiting to be deployed for the Red Line operation. The trains are being equipped in Nigeria Railway Corporation (NRC).
High Exchange Rates : Importers Abandon Thousands Of Tokunbo Cars At Seaport – Customs Laments
The Nigeria Customs Service (NCS) on Tuesday, has lamented the abandonment of thousands of imported fairly used vehicles (Tokunbo) at the Seaport by importers due to the rise in foreign exchange rates.
The Customs area controller, Tin Can Island Command, Compt. Dera Nnadi, stated this when members of the Association of Nigerian Licenced Customs Agents (ANLCA) paid him a courtesy visit.
Nnadi stated that the number of vehicles throughput had continued to dwindle from 32,000 vehicles in 2018 to as low as 6,000 in 2022 and a mere 4,000 units in 2023.
"There are several vehicles abandoned in the port because the owners are unable to clear them due to high exchange rates."