See How Ambode Is Beautifying Bus-stops And Under Bridges With Graffiti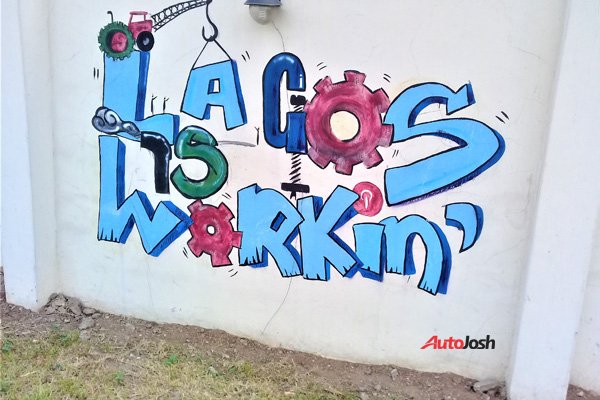 With the massive construction and upgrade of traffic infrastructure going on across Lagos state, there are quite a number of people who are beneficiaries of these projects.
Asides the major civil engineers, there are countless artisans who are smiling to the bank on account of their participation in the reform process of road infrastructure in Lagos state. Some of them include carpenters, bricklayers, welders, electricians, plumbers, etc.
In addition to this group, visual artistes are also getting enormous patronage from the Lagos state government. Their artworks are seem all over major traffic hubs across the state. Their artworks and graffiti add to the beauty of some of these newly renovated or constructed traffic landmarks.
See pictures of some of them below.