3 Luxury Cars Cloned By The Chinese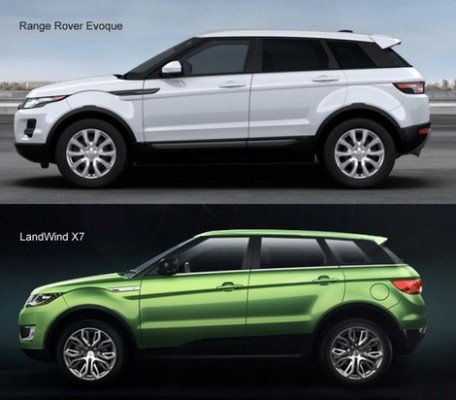 When something is not the original masterpiece, no other baptismal name can be given to it other than fake or counterfeit. Making a clone of a luxurious car is analogous to wearing a fake Rolex watch on your wrist. But when you put on a fake watch or Gucci, it might not draw as much attention as a fake luxury car would.
The Chinese guys don't still give a damn; they would copy your concept, change little or nothing, and then put up a replica of some auto company's handwork. Chinese car companies have a reputation for copying foreign car concepts which sometimes lead to legal action.
Here is some of the work the Chinese did; they made a replica of these cars and slashed down their prices.
1. Geely GE  (Cloned Rolls Royce Phantom):
These guys reduced the majestic Rolls Royce phantom to this. You can see the flying lady on the bonnet, its vast classical radiator and familiar contours of the Rolls Royce Phantom on the almighty Geely GE.
Rolls Royce is a brand preserved for privileged few. The grille, the Flying Lady mascot, also known as the Spirit of Ecstasy, and the Rolls-Royce name and initials are specifically protected.
Rolls Royce Phantom comes with Mammoth 6.75litre V12 engine and costs N121,642,500 whereas the Chinese Geely GE comes with a 3.5litre V6 engine and N14,597,100 price tag.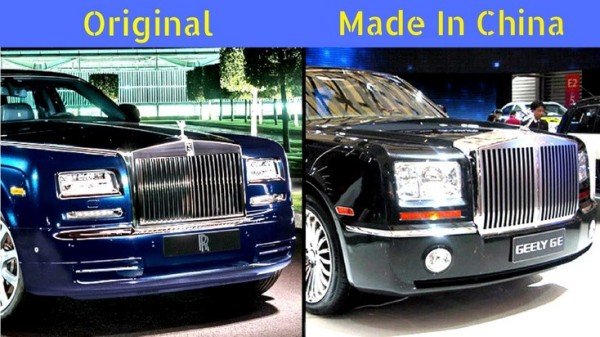 2. Land Wind X7 (Cloned Range Rover Evoque):
The Chinese guys finished work here. There is this striking and exact resemblance the car have with the Range Rover Evoque. We don't need any rocket scientist to tell us that Land Wind X7 is a copycat. With the signature body shape, lights and radiator grill and silver logo across the front edge of its bonnet, it just says 'I copied the British guys'.
The Jaguar Land Rover guys didn't swallow this well; they took legal actions on the matter.
The Range Rover Evoque is pegged at N19,459,648-plus whereas the Land Wind was just launched at N6,810,930. What a slash.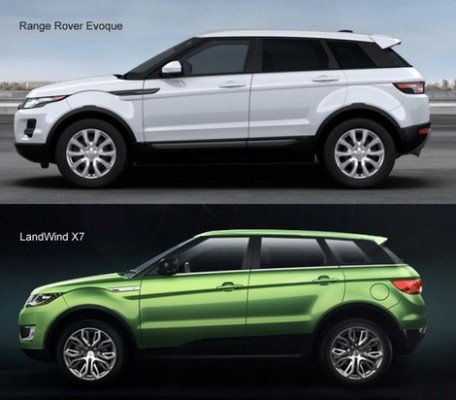 3. Suzhou Eagle Carrie vs (Cloned Ferrari and Porsche):
They copied two different car brands just as people do in examination halls. The Chinese Eagle copied the front view of a Ferrari and the rare view of a Porsche. What ingenuity! Funny guys.
Car experts criticized this Chinese sports car as a 'pastiche of the worst kind'.
The Suzhou Eagle Carrie is an all-electric sports car which is capable of 0-62mph in just 4.8 seconds.
They went to the extent of copying the Porsche badge.