See How Governor El-Rufai Assisted Stranded Motorists At Gonin Gora (PHOTOS)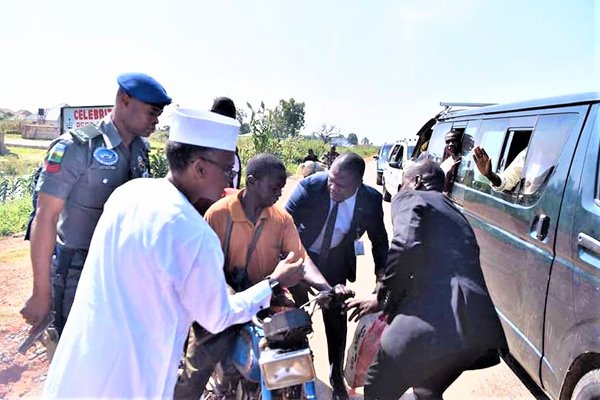 Interesting things happen in Nigeria, especially during the build-up to the electoral campaign seasons.
Some pictures are currently circulating online that features the Governor of Kaduna State, Mallam Nasiru El-Rufai.
In the pictures, the Kaduna State governor is seen controlling traffic flow. This incidence is believed to have occurred at Gonin Gora in Kaduna.
See the photos below.