Over 25 People Killed In Auto-Accident In Erin-Ijesha Expressway (PHOTOS)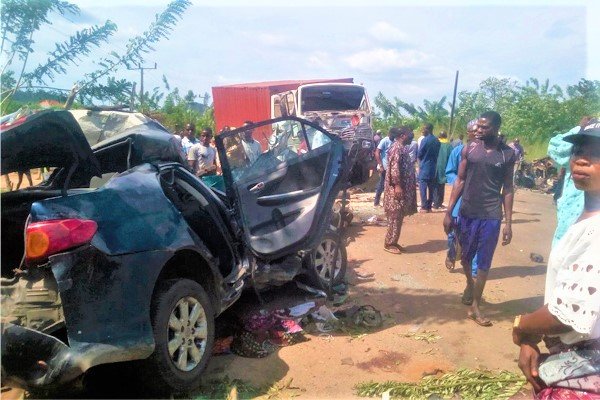 According to an online user, AustynZOGS (@Austynzogs), over 25 persons were killed in an auto-accident on Thursday at Erin-Ijesha junction highway in Osun State.
It was reported that the accident occurred when some Policemen halted a vehicle at a check-point.
Thereafter, an on-coming truck crashed into the halted vehicle, together with an 18-seater bus.
According to the report, all the occupants in the vehicles perished.