See What These Okada Riders Are Doing On The Road (PHOTOS)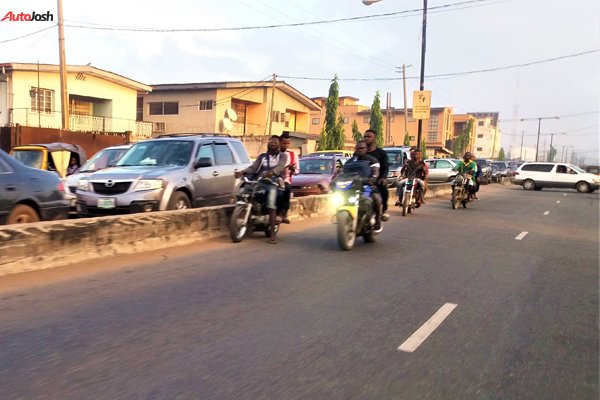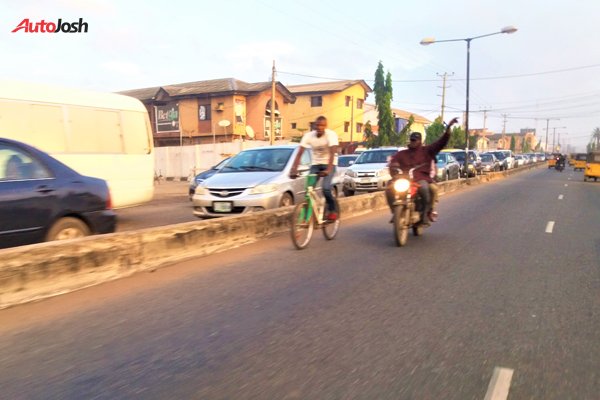 First, Okada operations are banned on major roads in Lagos.
That notwithstanding, and due to the level of lawlessness that pervades our society, Okada riders are now back to major roads – roads that they are prohibited from plying.
Even worse, Okada rider now brazenly carry out dare-devil stunts on some of these roads.
For instance, in some roads, Okadas can be seem riding at great speed – riding against One-Way traffic. Thus putting their passengers and themselves at great risk.
Sadly, the traffic law enforcers appear to look the other way without a care.