Dropping Waste From A Moving Vehicle Attracts N5000 Fine – FRSC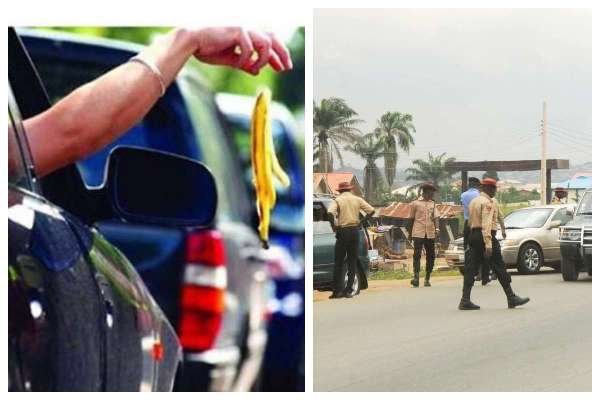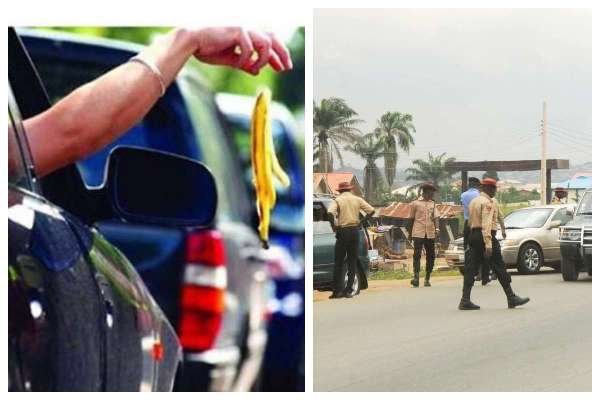 The Lagos State Sector Command of the Federal Road Safety Corps (FRSC) has warned that throwing of any kind of waste outside windows from a vehicle while commuting is extremely dangerous and could result in an accident.
An assistant Patrol Commander, Chinedu Okafor, pleaded with drivers to educate their passengers and they should also provide waste bins to prevent passengers from flipping their waste through the window.
"Dropping off things from a moving vehicle is wrong. It is an offence known as "Failure to cover unstable materials'', and it attracts N5,000 fine," he warned.
"People need to stop throwing things off moving vehicles; drivers should encourage their passengers use the dustbin in the vehicle instead of throwing them out,'' he said.
"It is becoming a norm for people to drop things off while in a moving vehicle. It almost caused an accident for me today.
"These days you see people throwing what they have eaten off their vehicles, sometimes it is sachet of water, gala nylon, or even empty water bottle and so on.
"Everyone should cultivate the habit of putting dirt in the dustbin of the vehicle to avoid dropping them off which may cause accident and litter the environment,'' he said.
President Buhari Commissions New Terminal At The Port Harcourt International Airport
Mr Okafor also talked about how he has been a victim of such illicit 'droppings' by a passenger in a bus.  The bag fell on his windscreen and it almost caused an accident. Okafor, who struggled to control his car when the object hit his windshield, said he was sad about the development and advised people to stop the habit.