Lagos-Ibadan Expressway: See Construction Works At The Kara Bridge-Berger Axis (PHOTOS)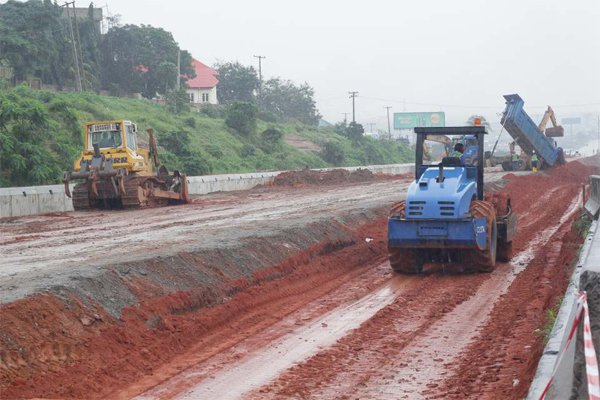 On September 2, 2019, the partial closure of the Lagos-Ibadan expressway commenced. The closure became necessary in order for construction work to be carried out in some sections of the expressway.
The construction work would include the expansion of the expressway, construction of underpasses, footbridges, flyovers, toll plazas, etc.
Julius Berger PLC is the construction company in charge of the re-construction the Lagos-Sagamu end of the expressway.
The Lagos-Ibadan expressway is Nigeria's busiest stretch of road. Its partial closure for two months is expected to result in a lot of traumatic experience for thousands of motorists and commuters alike.
A sensitization campaign was earlier carried out to inform motorists on major diversions on sections between Berger and Kara Bridge, where reconstruction will be done.
According to the Federal Government, the reconstruction work would be concluded by December this year.
Below are photos of construction activities on the Kara bridge-Berger axis of the Lagos-Ibadan expressway.