See Scary Footage Of Typhoon Jebi Blowing Away Cars And Trucks In Japan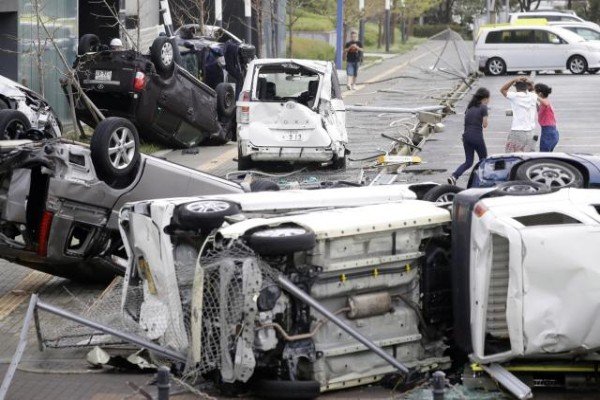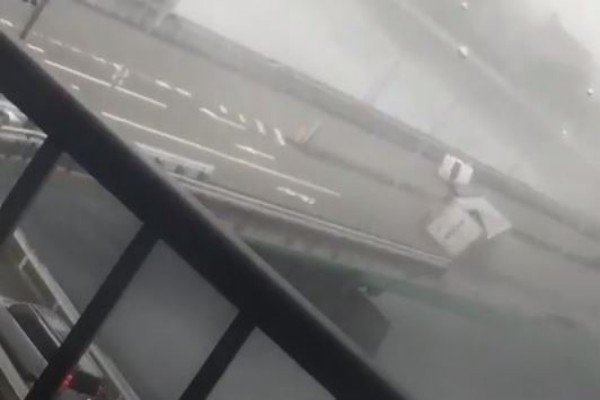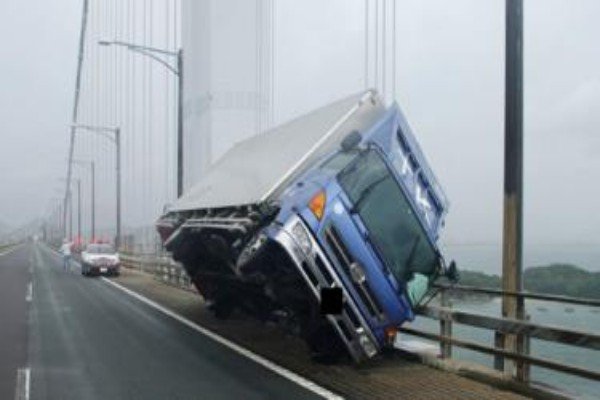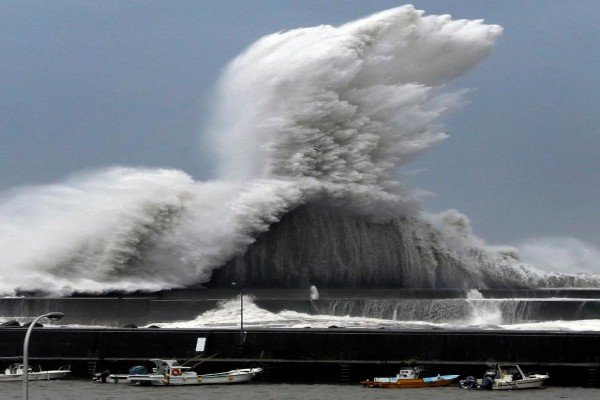 Typhoon Jebi ,the biggest storm to hit Japan in 25 years and the 7th Typhoon to hit it this year ,has killed at least 10 and left millions without power across Japan.
The Typhoon Jebi ,an equivalent of a Category 1 hurricane ,also sparked a massive car park fire while some were made to wobble,tip over or blown away.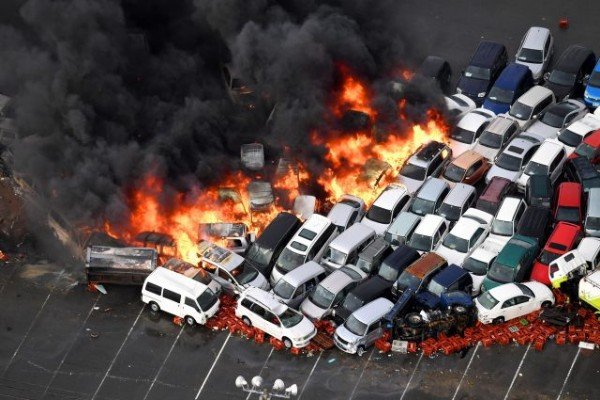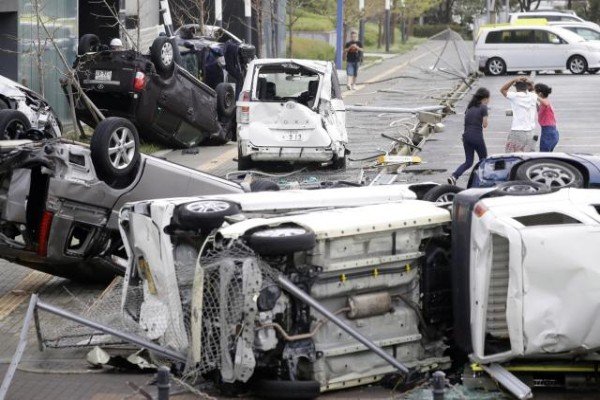 Typhoon season in the Asian country stretches from June to November but is at a peak in August and September .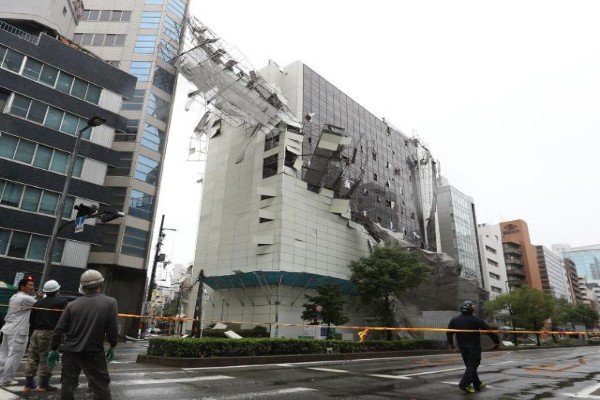 Yesterday's powerful winds with speed reaching over 102mph ripped apart and  collapsed several buildings.
Japan's weather agency has warned of possible violent winds, landslides, flooding, high tides, lightning and tornadoes in the areas affected.
Hundreds of flights have been canceled due to the winds and floodings that covered the runways. Train and ferry services were also cancelled.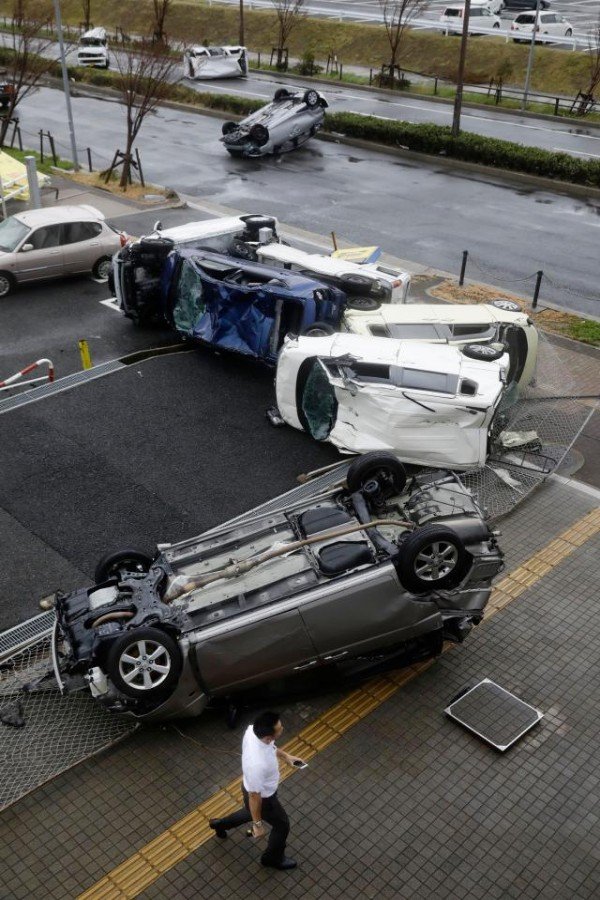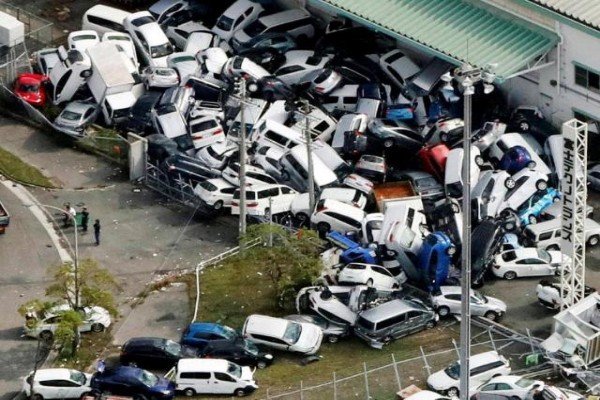 More than a million people had been advised to leave their homes as Jebi approached the Kansai area.
More than 25 typhoons hit Japan every year.