See The Lagos-Ogun Boarder Town Where People Breathe In Dust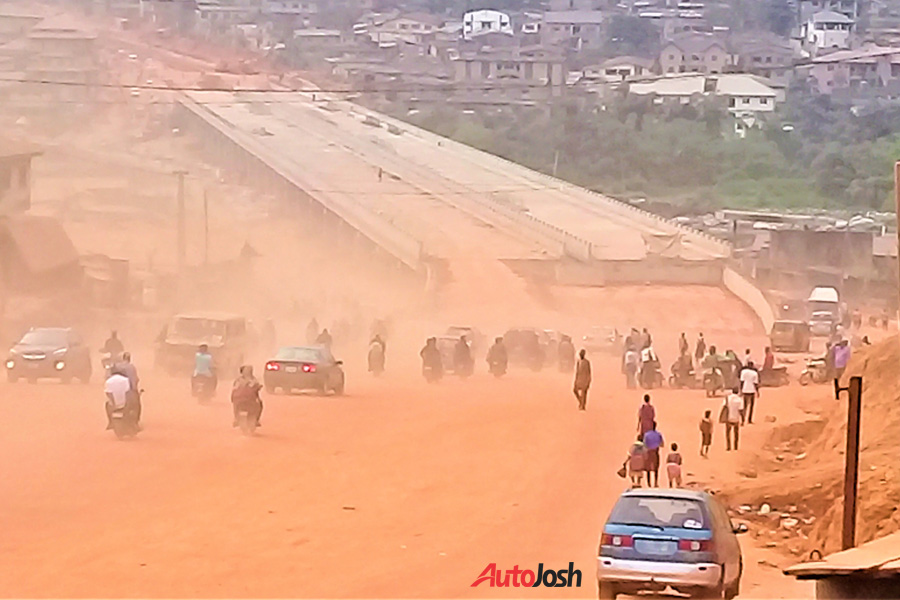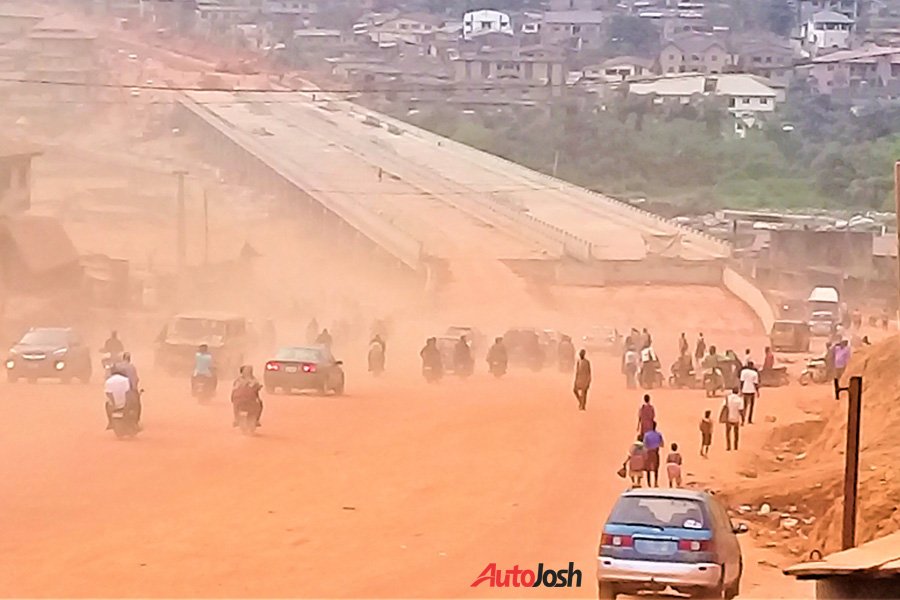 Akute, Alagbole, Ajuwon and Yakoyo are towns within the Ogun-Lagos boarder location. They are situated less than 30 minutes' drive away from the Ojodu-Berger bus stop.
Lately, residents of  these locations have had cause to cry out due to the increasing cases of irritation of the eyes and airways, coughing, wheezing and difficulty breathing, aggravate asthma and other chronic lung conditions.
All these are as a result of the heavy cloud of dust that permanents hovers above that location due to the construction activity of the Alagbole-Odo-Yakoyo flyover.
Residents, especially commuters who ply the construction site of the Alagbole-Odo-Yakoyo flyover enormously exposed to this heavy haze of dust that hover around that axis.
Commuters, especially the ones who travel along that route in Okada and Keke Marwa, typically end their trips with very dusty clothes and vehciles.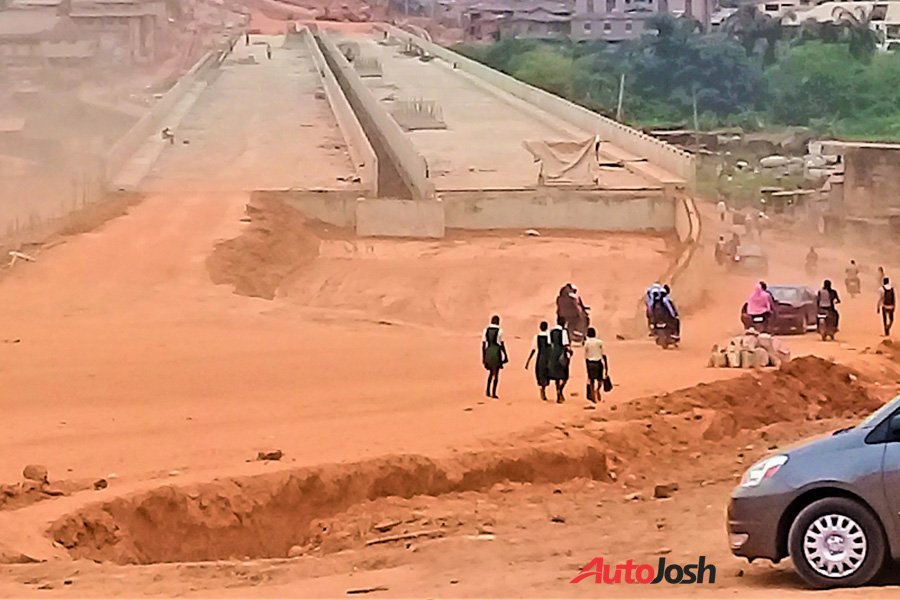 A journey through the construction site lasts about 5 minutes. However, when there is heavy traffic, it can last as much as 20 minutes or more. And throughout the journey, a traveler is left to breathe in nothing but dust particles.
The cause of the dusty atmosphere there which is the construction of the flyover is part of 3 flyovers being constructed around that location.
The project commenced sometime in 2012 and was expected to be delivered under 30 months. Sadly, the delivery date has been surpassed by a few years shy of a decade. However, in recent days, construction activities at the flyover has picked up an impressive pace.
Indeed, the yearlong exposure to heavy cloud of dust particles has brought a lot of inconvenience and healthy challenges to thousands of residents and commuters living in that densely populated part of the Lagos-Ogun boarder location.
And the question on the lips of residents there is: How long will they suffer the dusty conditions?