See The Numbers To Call To Report Harrassment By Lagos VIS Officers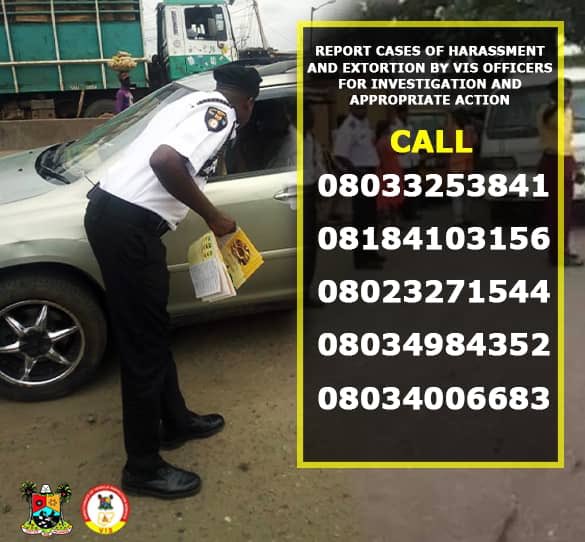 Vehicle Inspection Service (VIS) is a directorate in the Lagos State Ministry of Transportation. The service is established to inspect, control regulate and enforce the roadworthiness of motor vehicles in the state.
However, there have been complaints by some motorists of harassment and extortion by some of VIS personnel on roads.
In response to the growing complaints from the public, the management of the VIS has released phone numbers that victims of harassment by VIS officers can use to make reports.
The numbers are: