See What Ambode Is Doing Under The Bridges In Lagos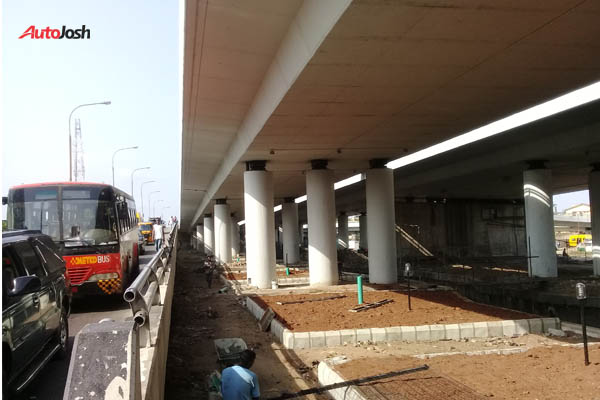 For decades, under bridges in Lagos state have served mostly notorious purposes. They served as accommodation for many homeless Lagosians. They also served as hangout for touts, miscreants and people with a tendency for crime. Alcohol and the smell of burning cannabis sativa is also synonymous with under bridges in Lagos.
However, all that appears to be fading into history.
The Ambode administration in the ongoing reformation of the transport sector is carrying out an unprecedented reformation of under all the bridges in Lagos.
The administration is demonstrating a tenacity to ensure that under Lagos bridges become a pleasure to the eye.
A landscaping and beautification project is ongoing in major bridges in Lagos.
Soon, under bridges in Lagos will no longer be synonymous with indulgence in alcohol, hard drugs and the assembly of miscreants.
Indeed, Ambode is not joking under bridges.
O